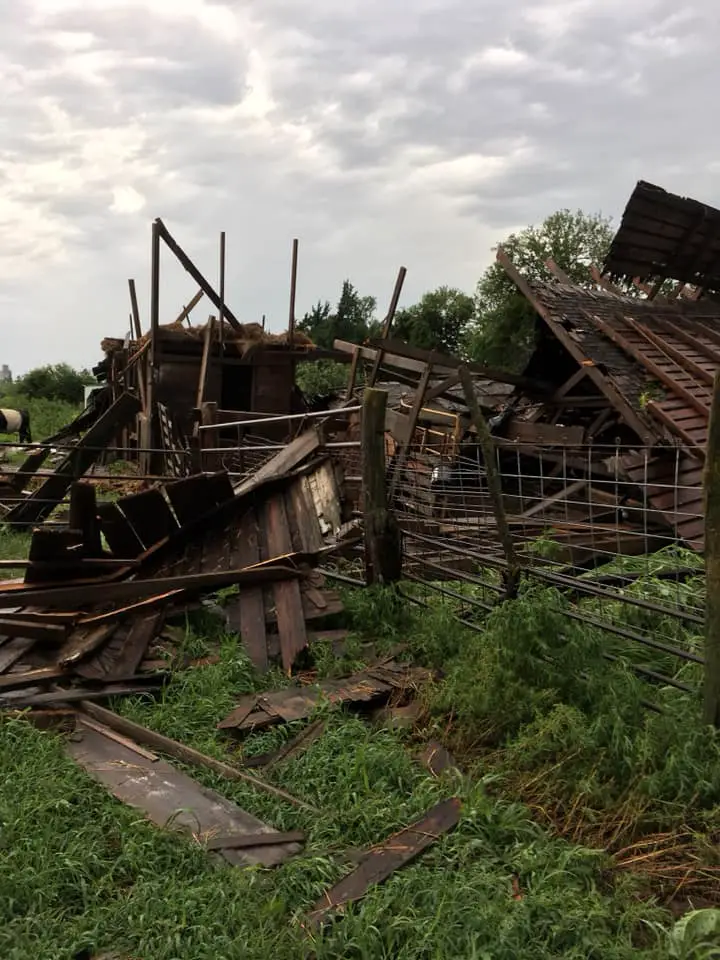 Severe storms pushed through the KMAN listening area Wednesday morning and while it brought some heavy rains into Riley and Pottawatomie counties, the storms did significant damage much further to the north.
In Washington County, the small city of Linn closed for the day due to multiple streets being blocked and power lines down across several city streets. Local residents were cleaning up Wednesday morning and the community has not asked for any outside help at this time. The Washington County Emergency Management office says residents experiencing outages should call 785-541-0212, or 911 if it's a medical emergency. Further information can be found on the Washington County, Kansas Emergency Management Facebook page.
According to the National Weather Service, storm surveys showed wind gusts of up to 98 mph in the town of Linn where metal out buildings and a corn bin were destroyed. A horse trailer also was blown into a corn field. Several trees in the area were also uprooted. Wind speeds elsewhere were estimated between 60 to 80 mph. Widespread damage was noted also along Hwy 148 where several tree trunks were snapped. It may be Thursday night before power is completely restored in Linn after Bluestem Electric Cooperative said it found approximately 50 plus power poles broken during Wednesday's storm.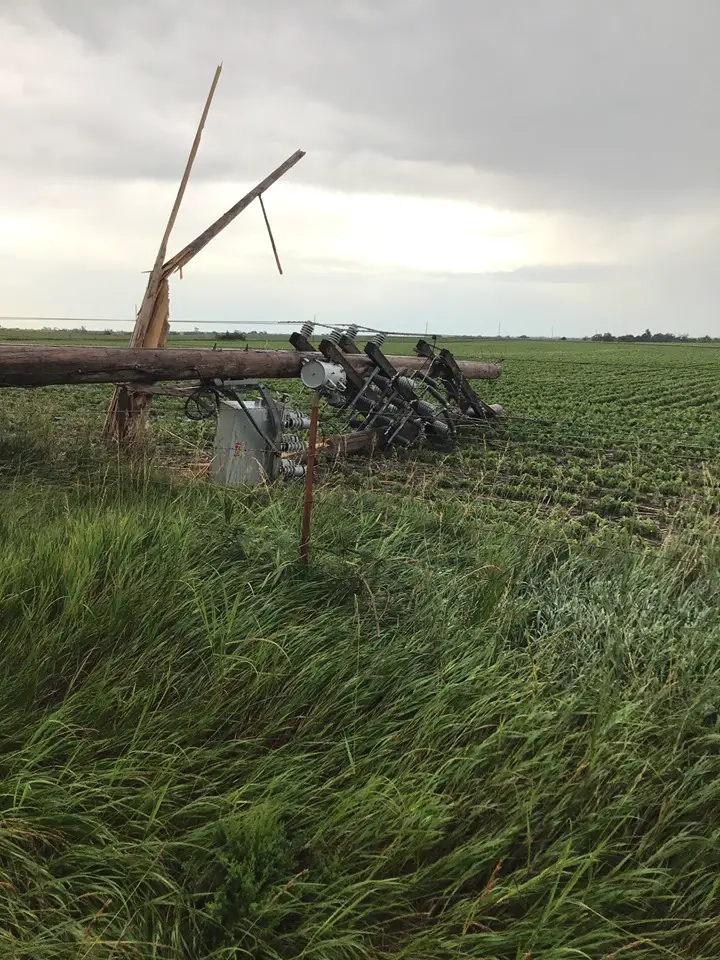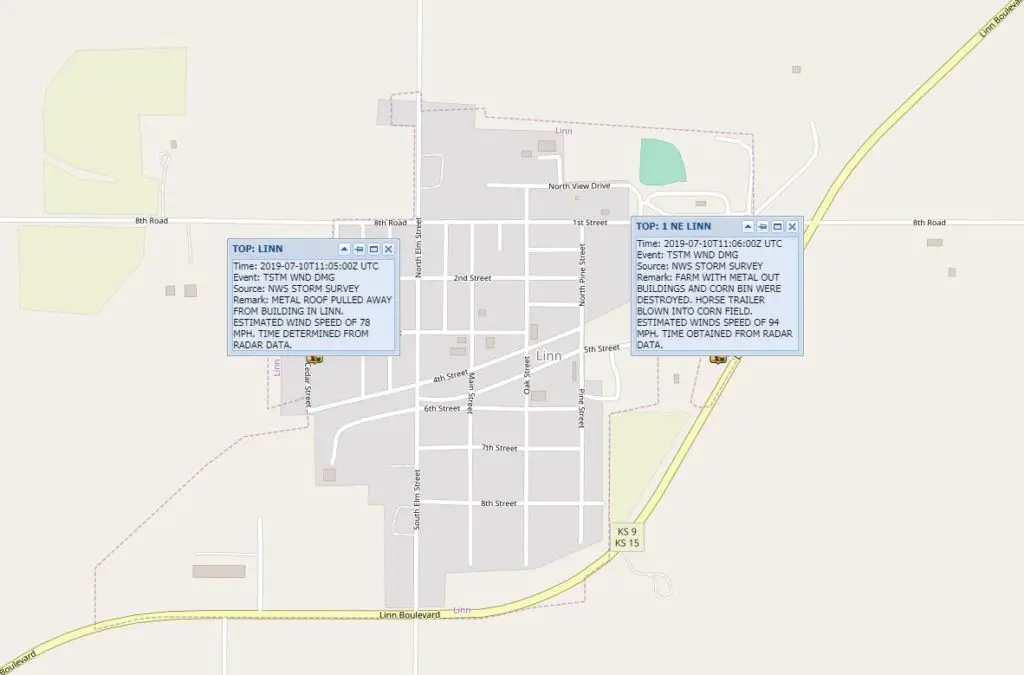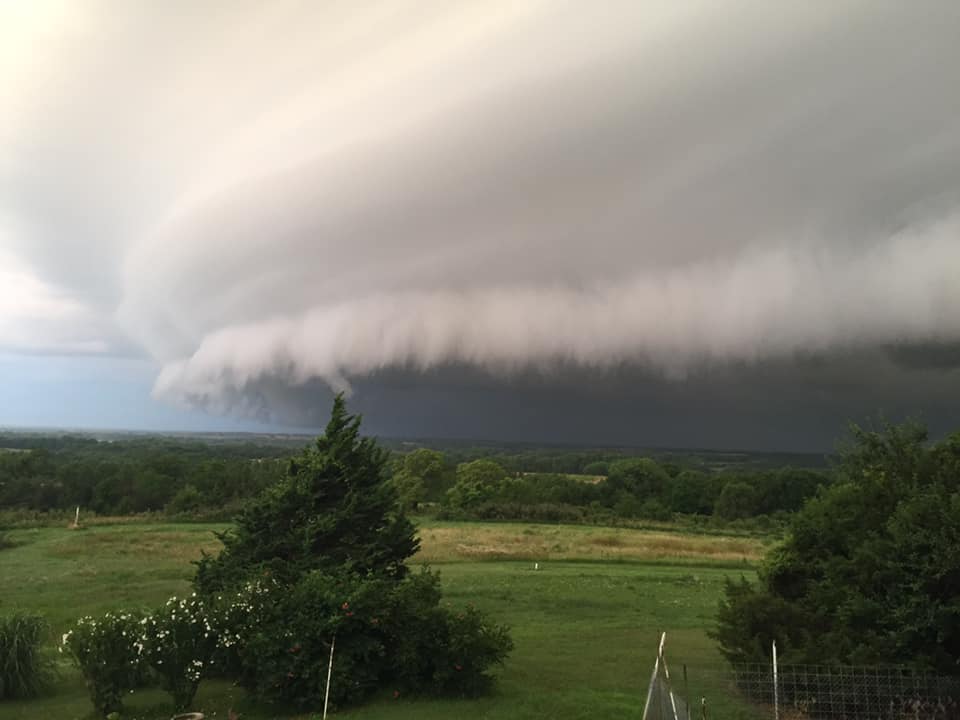 Early damage estimates Wednesday did not indicate a tornado occurred near Linn. There was at least one tornado warning issued with these storms further east in Nemaha and Jackson counties with radar indicated rotation.
K-9 in Marshall County was closed for about two hours between Frankfort and the K-77 junction due to downed tree limbs and power lines. Officials were able to quickly get things cleared. Damage reports were most prevalent in the Frankfort, Blue Rapids and Waterville areas where wind gusts of 60 mph blew through the region between 6 a.m. and 8 a.m. Downed tree limbs and damaged fences at Clay Center baseball fields were also reported.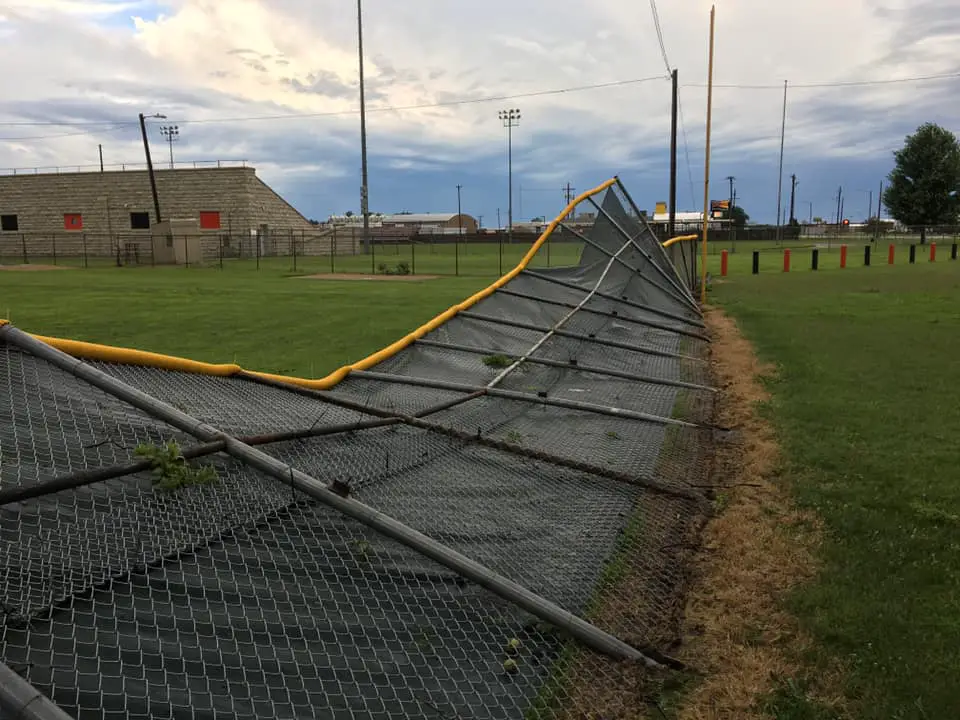 Power outages were also reported in Riley and Pottawatomie counties including the towns of Leonardville, Randolph, Riley and Wamego. Power was restored within a couple of hours. Bluestem Electric Cooperative officials were out assessing outages throughout the region through Wednesday afternoon.