Today we continue our preview of the upcoming school year in Manhattan/Ogden Schools with our KMAN news series "From the Principal's Office." Today's stop takes us to Marlatt Elementary School.
Sheila Stephens - Marlatt VO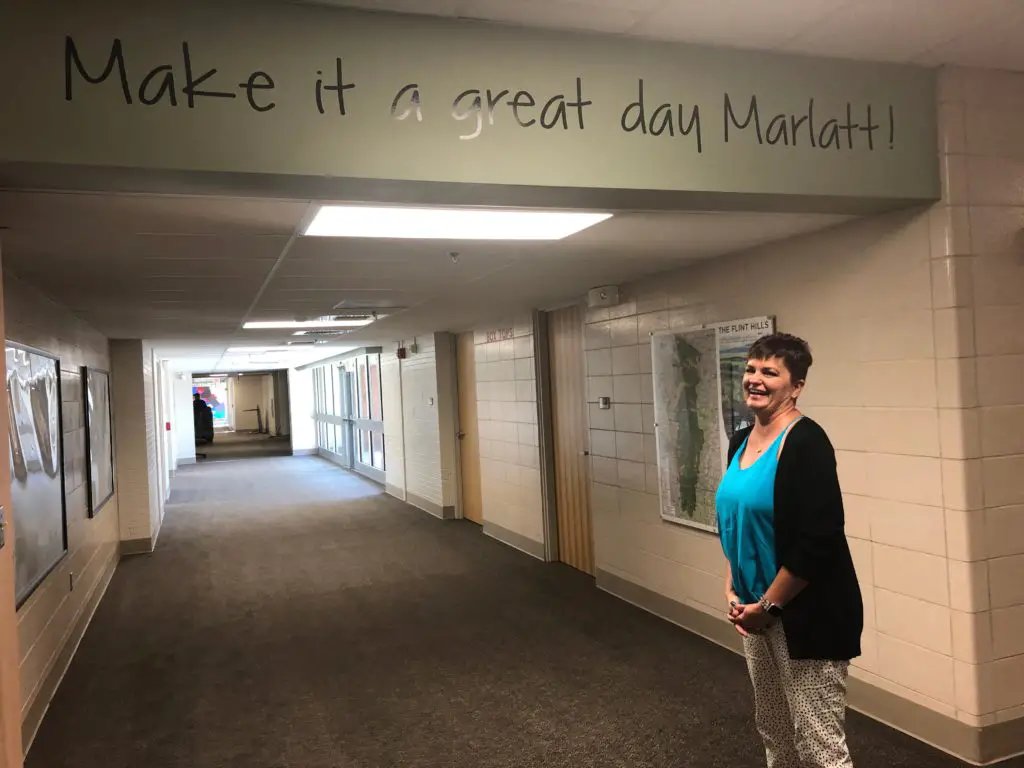 Marlatt Elementary will have a new principal this fall. While she's new to the job, Sheila Stephens is not new to the school, having previously been with the school for four years, most recently as the Assistant Principal. She says the one thing she's looking forward to most is the day before classes begin.
"Just to see the kids coming in full of excitement, ready to see who their teacher is, ready to see who is in their class, that is a really exciting day. Beyond that is just to watch those kids grow year-by-year," she said.
One thing kids may notice immediately when they return to classes is new playground equipment on the west edge of the school.
"It will be really exciting for the kids. It has a lot more climbing opportunities and will help them get more exercise," Stephens said.
The school's motto is that everybody is always welcome at Marlatt. Stephens says in terms of improving the social emotional aspect of student learning, there are several adults in the building trained to help students overcome anxiety. They also have a special four-legged friend to help out.
"We have our therapy dog here and she's a big hit. So kids know they can go walk with her, change her water and read her a book. So those two things together will help a lot with that as well as the new curriculum we just got in," she said.
Stephens says student success is determined by how things are going at home and in their personal lives. She says she's thankful for how involved parents seem to be with Marlatt's variety of family events.
"When we have a family event, it's crowded – almost overcrowded," she said. "Our PTO is great. For the last two years we've been fundraising for the playground and got that put in this summer. Everyone works well no matter what role they have in the school building," Stephens said.
The Mustangs begin classes on Aug. 14. Students can come meet their teachers and drop off school supplies during the Marlatt Open House on Aug. 13 from 5 to 6 p.m.