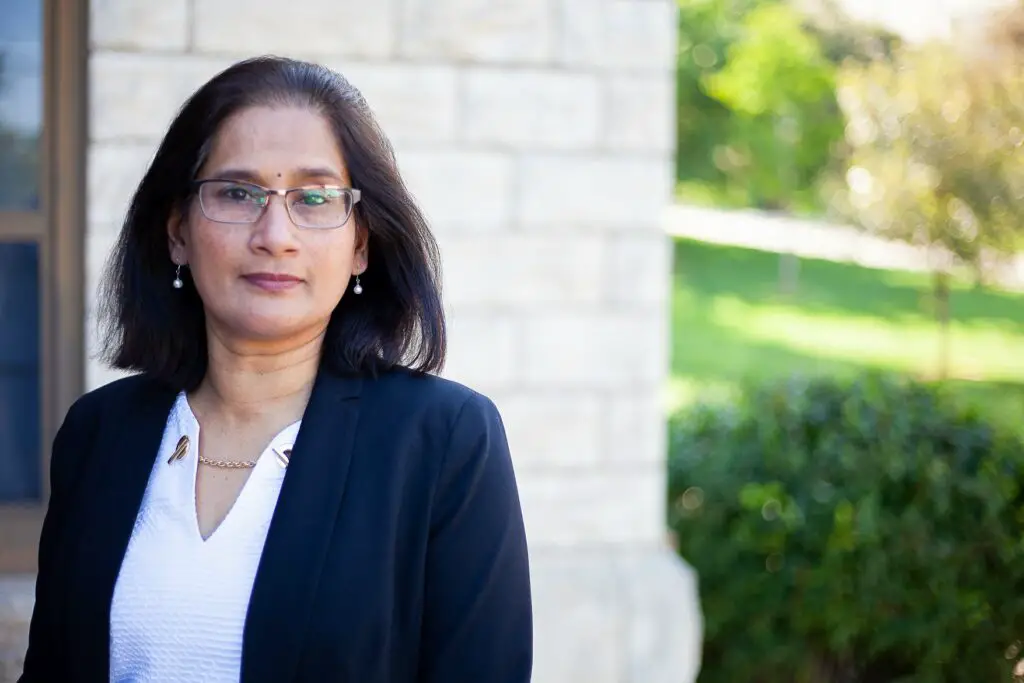 Manhattan Mayor Tempore Usha Reddi is running for U.S. Senate.
The six-year veteran of the Manhattan City Commission made the official announcement Thursday morning via her campaign Facebook page. She's seeking the 2020 Democratic nomination for the seat currently occupied by five-term Senator Pat Roberts, who is retiring. Reddi says her experience at the local level of government and as an educator benefits her greatly going forward.
Reddi says workforce and economic development are important to her. She wants to see more pathways to better careers created and says that begins with improved access to healthcare, mental illness, economic development of rural communities and small businesses.
Within that scope, Reddi says solving issues surrounding child care needs, access to healthcare and good mental health care are important to her.
Reddi has lived in Manhattan for over 25 years and holds bachelor's degrees in developmental psychology from Ohio State University, elementary education and an MS in educational leadership from Kansas State University.
While no Democrat has been elected to the Senate since the 1930s, Reddi believes there is momentum building for change in Kansas politics.
In July, Reddi opened up to News Radio KMAN about her personal story as a sexual abuse victim at the hands of her father Venkata Yeleti, who was convicted recently for the crimes which occurred between 1975 and 1977 in Virginia. She shared her story to inspire other abuse victims to come forward. (See related: Sexually abused as a child; Manhattan Mayor Pro Tem Usha Reddi shares her story)
Reddi is the third Kansas Democrat to announce her candidacy for US Senate, joining former Congresswoman Nancy Boyda, and former US Attorney Barry Grissom. Republican candidates include former Kansas Secretary of State Kris Kobach, State Treasurer Jake LaTurner, Kansas Turnpike Authority Board Chairman Dave Lindstrom, commentator and gay rights activist Bryan Pruitt and Kansas State Senate President Susan Wagle.