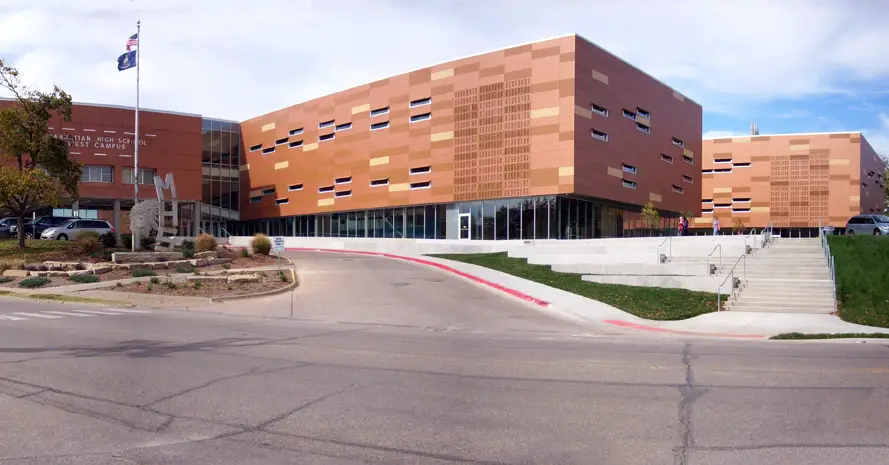 No arrests have been made after Riley County Police were alerted Wednesday to a Snapchat post depicting two Manhattan High West Campus students holding what appeared to be a gun and making threatening statements.
A preliminary investigation indicates the video posted by a 15-year-old male and 15-year-old female, was directed at two other Manhattan High students, a separate 15-year-old male and a 17-year-old male.
Police say with the help of USD 383, all involved parties, including parents of the four students have been contacted. RCPD Capt. Josh Kyle tells KMAN this incident is a teachable moment.
The video did not include any threats to the safety of Manhattan High School.
As a result of the investigation, RCPD says it has not heightened its presence at the school. Capt. Kyle says it's too early to say whether charges will be filed against the two students who posted the video.