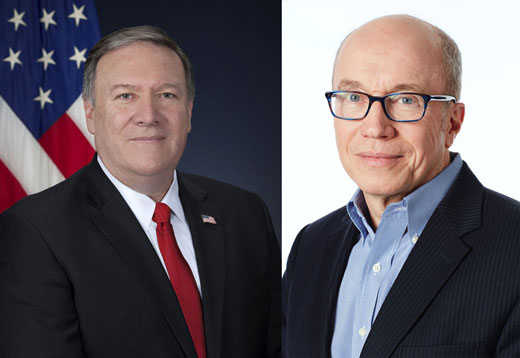 Kansas State University has announced its Landon Lecture Series will kick off next month with two well-known speakers.
Current U.S. Secretary of State Mike Pompeo is scheduled to speak Friday, Sept. 6. Fortune CEO Alan Murray will speak Friday, Sept. 27. Both lectures are being held in McCain Auditorium beginning at 10:30 a.m.
Pompeo is a former three-term U.S. Congressman from Kansas' 4th District who ran two successful Kansas businesses. He became director of the CIA and later Secretary of State under President Donald Trump. He's also been rumored as a potential Senate candidate to replace Pat Roberts in 2020.
Murray served as president of the Pew Research Center and chief content officer of Time, Inc. prior to being named CEO of Fortune.
The lectures are free and open to the public.