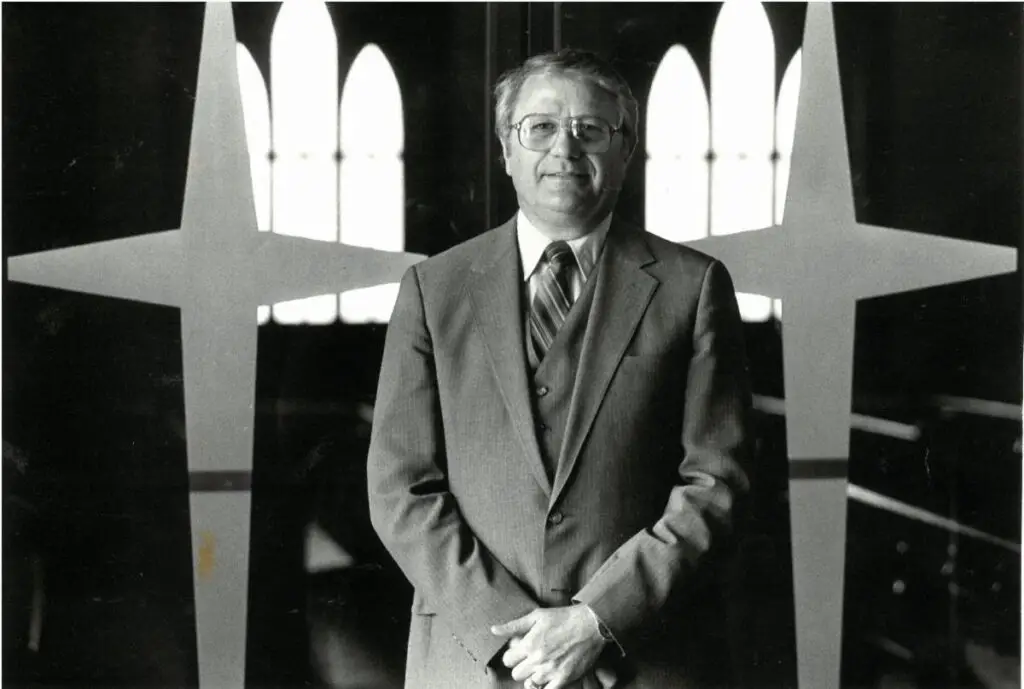 A long-time president of Manhattan Christian College is being remembered for his efforts leading the college through some of its darkest days.
Ken Cable died Saturday after battling a short illness at the age of 84. He was president of the college from 1981 until his retirement in 2005. During his tenure, enrollment doubled at MCC and the number of students graduating more than tripled. Current MCC President Kevin Ingram says perhaps Cable's biggest accomplishment was in 1985 when he led a fundraising mission over three months to save the college from foreclosure.
"It was Ken's leadership, it was Ken's faith, it was Ken's boldness and it was Ken's utter belief in the mission of Manhattan Christian College that helped the college through that very difficult time," Ingram said.
In the end, $1.3 million was raised as part of the Miracle Campaign in just 93 days. Ingram says Cable also helped the college rebound in a number of ways shortly thereafter.
"That rebound was shown obviously in our buildings, in our academic programs we were able to start. We have our Lead program which has been in existence since the early 1990s and is now our Thunder Online program. We also achieved regional accreditation with the Higher Learning Commission," Ingram said.
Cable's achievements stretched beyond Manhattan Christian College. Ingram notes he was a founding member of Glenn Park Christian Church which he helped start from the ground up.
"He helped found that church with about 35 people starting in a 3-bedroom home of one of the church members. He led that church to running over 1,000 members by 1972. He also served at Christian Missionary Fellowship, a mission organization with over 200 missionaries in dozens of countries," Ingram said.
Ingram was a student under Cable's leadership and remembers fondly was a winner of the college's annual ping-pong competition. Cable in 2009 led the campus rezoning process to get the campus master plan zoned the way it currently is. The Cable Education Center is named for him on the second floor inside Jolliffe Hall that includes classroom space and a history room that honors Cable and the 92-year history of Manhattan Christian College.
The funeral service for Cable will be Saturday, September 28th at 2 p.m. at the Howie's Activity Center on the MCC Campus at 1401 Laramie. Visitation will begin at noon Saturday until the time of service The Yorgensen Meloan Londene Funeral Home is handling the arrangements.