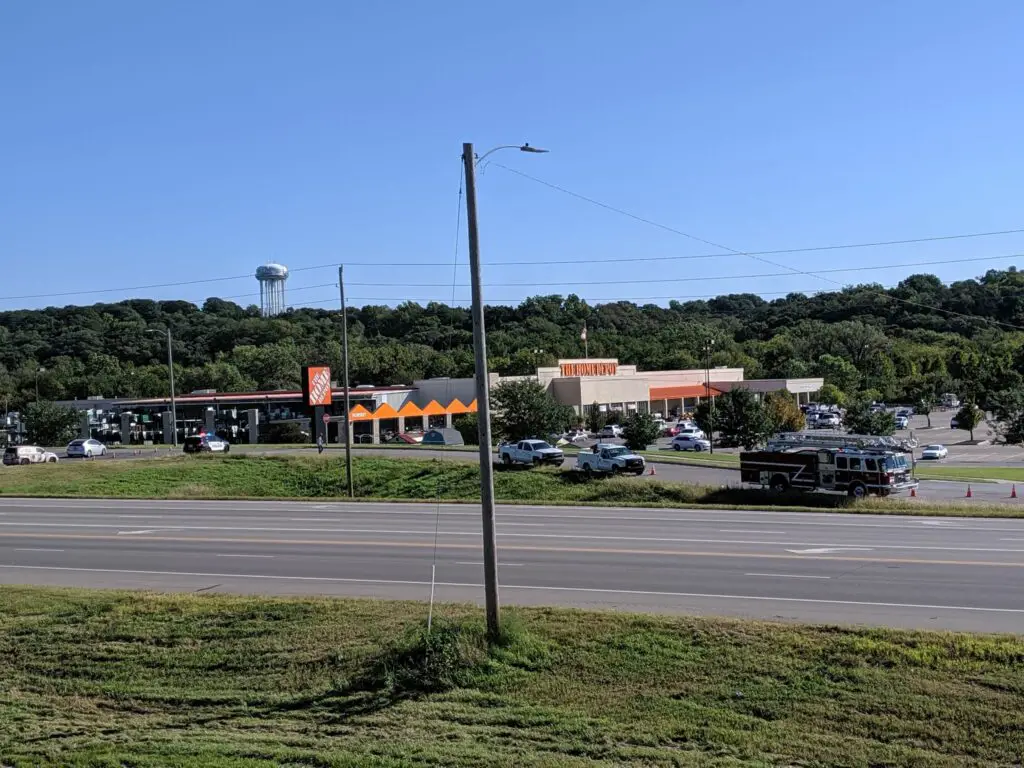 For the second day in a row, a major gas leak caused some headaches for motorists and businesses in west Manhattan.
After a brief closure of Frontage Road between the Home Depot and the Riley County Police Department headquarters Tuesday, emergency crews were called out Wednesday morning to the same area where construction crews struck a gas line. It caused the odor of gas to be smelled as far away as the Stagg Hill neighborhood.  As a result, several nearby businesses were evacuated and it caused a temporary closure of Seth Child from the 900 to 1100 blocks. Gas was shut off temporarily to those businesses. Officers also rerouted vehicles on Farm Bureau Road.
By 11 a.m., the area of Southwind Road and Frontage Road from the Home Depot to the RCPD headquarters was reopened.
There were no reports of any injuries or medical transports. Manhattan Fire Department officials responded to the scene quickly after the gas leak was reported.