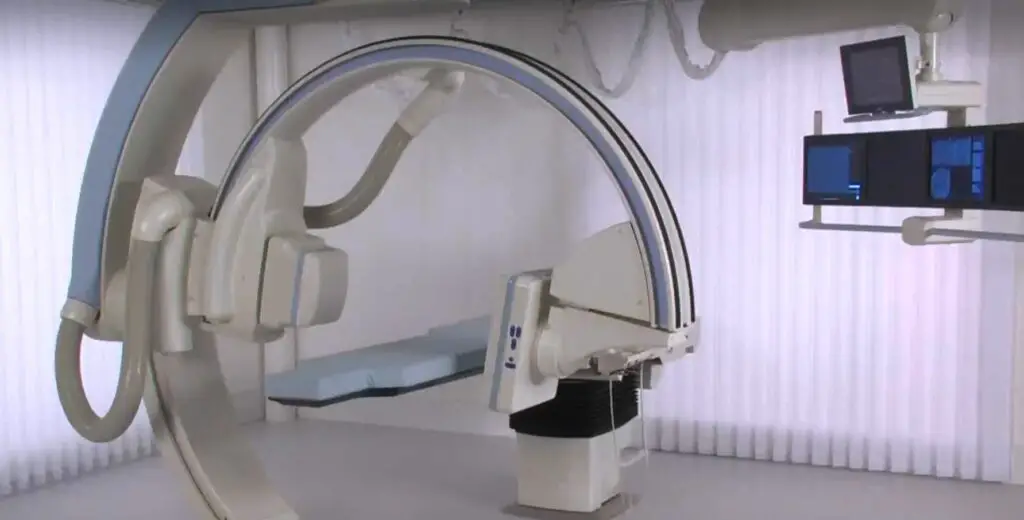 The Mercy Community Health Foundation has now raised over half of its $500,000 campaign goal to purchase a new ceiling mount for Acension Via Christi's cardiac catheterizaton and interventional radiology lab.
The foundation began the campaign in March and have raised funds through donations from various sponsors, a Memorial Hospital Association fund-matching campaign and events such as the 29th Annual Mercy Foundation Golf Classic, held earlier in September.
Mercy Community Health Senior Development Director Tina Rockhold spoke about the campaign during Friday's In Focus on KMAN. She says the Artiz Zee ceiling mount will provide staff with better imaging and enhance doctors' ability to diagnose health issues in patients.
"It is a fancy and slick machine. It's ceiling mounted so it's really interesting how it pivots around the patient in order to take a full-range of 3-D images whether it be cardiac or radiology-related," Rockhold said.
The Foundation is pushing to wrap up fundraising before the end of the year. Rockhold says getting the lab up and running would provide Manhattan with two labs, therefore further enabling doctors to treat patients locally.
"Having this lab in Manhattan is vital for those patients. The sooner we can get those patients into receiving that type of treatment, the sooner they are able to get back to healthy lifestyles," Rockhold said.
By doing so, the hospital will have a second lab operational and thus see less patients transferred to other hospitals. In 2018, Ascension Via Christi saw about 1,700 patients in the one functioning lab. Having the second lab will help the hospital decrease procedure time by allowing patients to receive a diagnosis and treatment in the same setting. Other objectives include improving patient safety and outcomes, decreasing procedure times, meeting the increased demand for diagnostics and treatment and improving patient satisfaction.
"This really does give physicians the ability to see things that wouldn't have been seen before," Rockhold said of the lab's 3-D capabilities.
The entire project has a $1.9 million price tag. A lead gift of $25,000 from the Bernie Butler family launched the campaign in March.
Even with the campaign now in the race toward the finish line, there are still several opportunities for fundraising for the lab. The Mercy Auxiliary pumpkin patch and arts & crafts fair is taking place in Manhattan this weekend. The fair which began Friday continues Saturday from 9 a.m. to 4 p.m. in Cico Park. All proceeds raised will go the Mercy Auxiliary which supports the Mercy Foundation and the hospital.
Learn more about the pumpkin patch and the Mercy Foundation's ongoing fundraising campaign at mercyfdn.org.