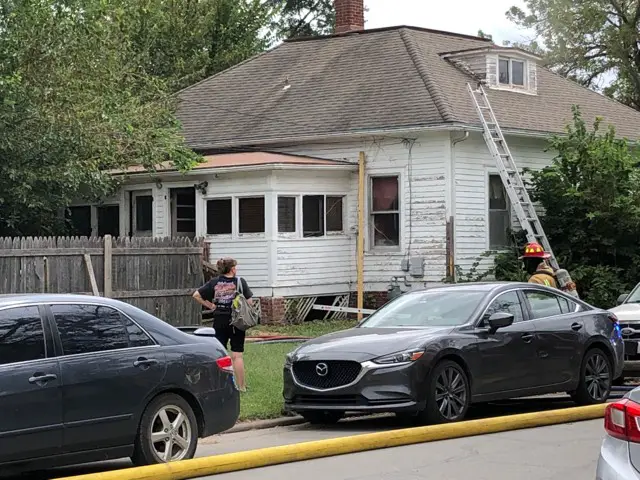 Manhattan Fire officials made quick work of a small house fire near 10th and Thurston Street Friday afternoon.
Deputy Fire Chief Ryan Almes says firefighters responded around 12:45 p.m. to a report of smoke. Fire officials were able to locate light smoke coming from the north side of the home at 928 Thurston Street and made entry. They determined that the kitchen area of the structure had been involved in a fire that was nearly extinguished by the time they arrived.
Crews ventilated the structure and performed overhaul to ensure the fire could not extend.
A search of the home found no one inside and it's believed by the owner to be vacant. The cause of the fire is under investigation and a loss estimate has not been determined.