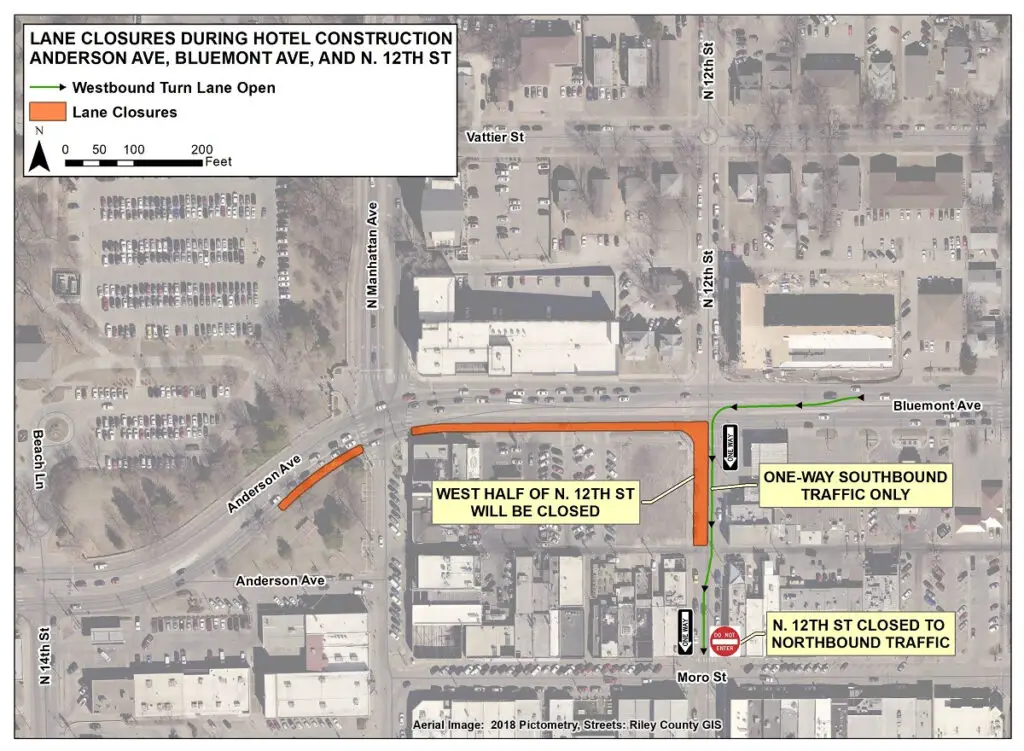 Construction of a new hotel project in Aggieville will shut down a portion of Bluemont Street for an entire year.
Beginning Monday, one lane of Bluemont Avenue will be closed to maintain safety, according to Manhattan City Manager Ron Fehr.
"The garage itself I believe is a preformed structure so those beams and different preformed panels will be offloaded with a crane and there really isn't any other place for them to park," he said.
The outer eastbound lane of Bluemont will close between North Manhattan Ave. and 12th Street. The west side of 12th Street will be closed between Bluemont and Moro Street. 12th Street will be one-way southbound during construction with parking allowed on both sides. Fehr says motorists should use caution in the area.
"There will be pre-placed traffic control devices warning of that lane closure," he said.
No left turns will be allowed from Moro Street to 12th. Local business access will remain available through the alley. The closure will remain in place through October 2020.
Fehr says construction crews are progressing well on another project along North Manhattan Ave. that should reopen sometime next month to alleviate some of the congestion.
"We've had some good construction weather and we're still shooting for sometime in October to get North Manhattan back open," he said.