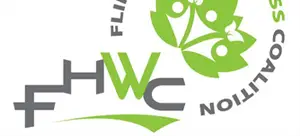 Four years after an initial Riley Community Needs Assessment was conducted, the Flint Hills Wellness Coalition is asking residents to complete its second such comprehensive community needs that will be more inclusive of the diverse population
The issues covered by the survey include quality of life, physical health, mental health, social issues, children and youth, education, aging, housing, transportation, economics and personal finance. The survey was the subject of Monday's In Focus on News Radio KMAN.
"The results of this survey will be used to help local agencies, for example the health department as they go through their accreditation process. Community organizations overall use information like this to help advocate for resources for their programs and services," said Deb Nuss, chair of the Flint Hills Wellness Coalition and project manager for the 2019 needs assessment.
Prior to 2015, the last Riley County Community Needs Assessment hadn't been done in more than two decades. Specific reasons it's being done on a five-year cycle is based largely on Manhattan's role as a transient community and a changing demographic that includes a larger Hispanic population. Nuss says they urge college students to be a part of this survey to help them gauge their needs.
"Five years ago, 18-24 year-old individuals were one of the segments of the population where we had a low response rate, so we ended up doing a focus group with them," Nuss said.
The survey is also available in Spanish and it takes roughly 20 to 30 minutes to complete. Nuss says they included a Spanish option to meet the needs of a growing Hispanic population, which in 2015 was estimated around 9 percent in Riley County and was around 14 percent in 2019.
"We know that population has opinions and needs and we want the community to be able to address their concerns and celebrate the fact that we have that diversity in our community," Nuss said.
The survey has the opportunity to bring about potential policy changes at the local level, as evidenced by the Flint Hills Human Rights Project. Nuss says that agency advocated for change to the nondiscrimination ordinance to include sexual orientation and gender identity based on identifying factors outlined in the 2015 needs assessment.
"There had been a claim before that there was no data or evidence of discrimination occurring at the city level. The survey indicated that there had been. People were reporting that there had been," she said.
Nuss says they need at least 850 residents to take the survey to ensure confidence in the survey, which she says was twice that figure in the 2015 survey. She says they're hoping for at least 2,000 responses. The survey link has also been sent out to 120 organizations, asking them to share it via their social media with their e-mail lists. Nuss says they're trying to make sure they reach as many Riley County residents as possible.
"The school district has graciously sponsored some sessions with families who may struggle with technology, meeting them at the Manhattan Public Library several times. Hard copies have also been left at the Riley County Seniors' Service Center and at the Riley County Health Department," Nuss said.
More information can be found at RileyCountyCommunityNeedsAssessment.org, The survey takes about 20 to 30 minutes to complete and is available until Oct. 25. (It was originally scheduled to be open until Oct. 11, but was extended to allow those who submit a paper copy more time).
Funding for the project has been provided by Ascension Via Christi Hospital, the Caroline F. Peine Foundation, the City of Manhattan, the Greater Manhattan Community Foundation, Kansas State University Office of the President, the Konza Prairie Community Health Clinic, Konza United Way, Manhattan Surgical Hospital and the Riley County Health Department.