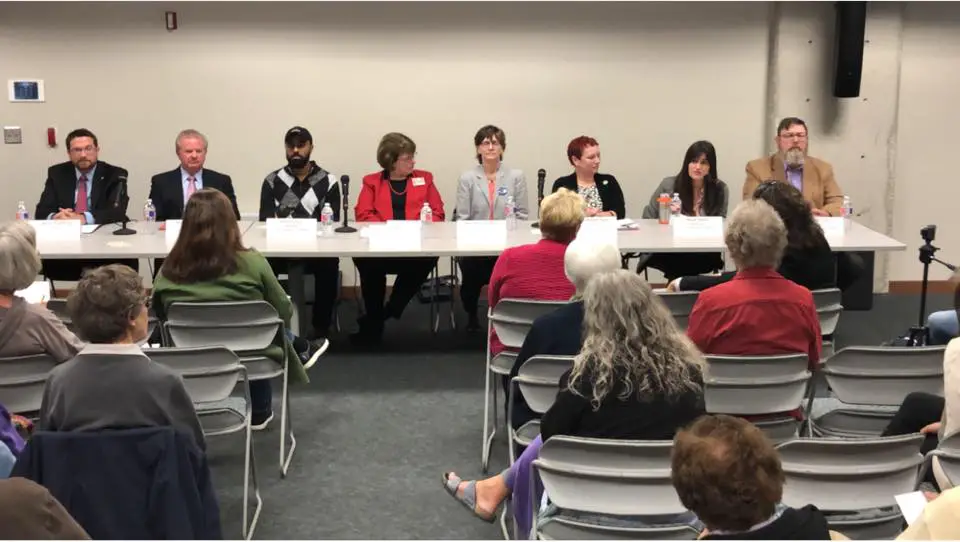 Campaign finance reports filed Oct. 28 with the Riley County Clerk's Office show significant fundraising disparities among the eight Manhattan City Commission candidates during the third quarter. The report was issued ahead of the Nov. 5 election.
Mark Hatesohl led his opponents in fundraising, ending the period from July 26 through Oct. 24 with $15,214 raised toward his campaign, which was nearly double that of second place fundraiser Linda Morse. Hatesohl spent more than $12,500 during the period, finishing the period with $3,108 in his campaign fund.
See below PDF:

Morse, who began the period with close to $3,800 on hand, was second with $8,500 in funds raised. Morse spent more than $6,600 in expenditures. She finished the period with $5,624 cash on hand.
See below PDF files:

Sarah Siders came in third in fundraising, raising $7,543. She spent over $6,500 in expenditures ending the period with a balance of $1,410.
See below PDF:
Aaron Estabrook began his campaign with just $100 and raised $6,650 during the period. Expenditures totaled over $5,500, ending with a balance of $1,191.
See below PDF:

Mary Renee Shirk turned in a report showing $1,840 in contributions and ended with a cash on hand balance of $1,178.
See below PDF:
Maureen Sheahan raised $1,475 in contributions, ending with $524 on hand at the end of the period.
See below PDF:
Kaleb James raised $625 and had just under $1,100 on hand for the period. He spent over $800 on expenses, leaving him with $215 in his account.
See below PDF:
Vincent Tracey was the only candidate to raise no money for the period. He began with $1,043 raised previously and spent over $700, leaving him with a cash balance of $329.
See below PDF: