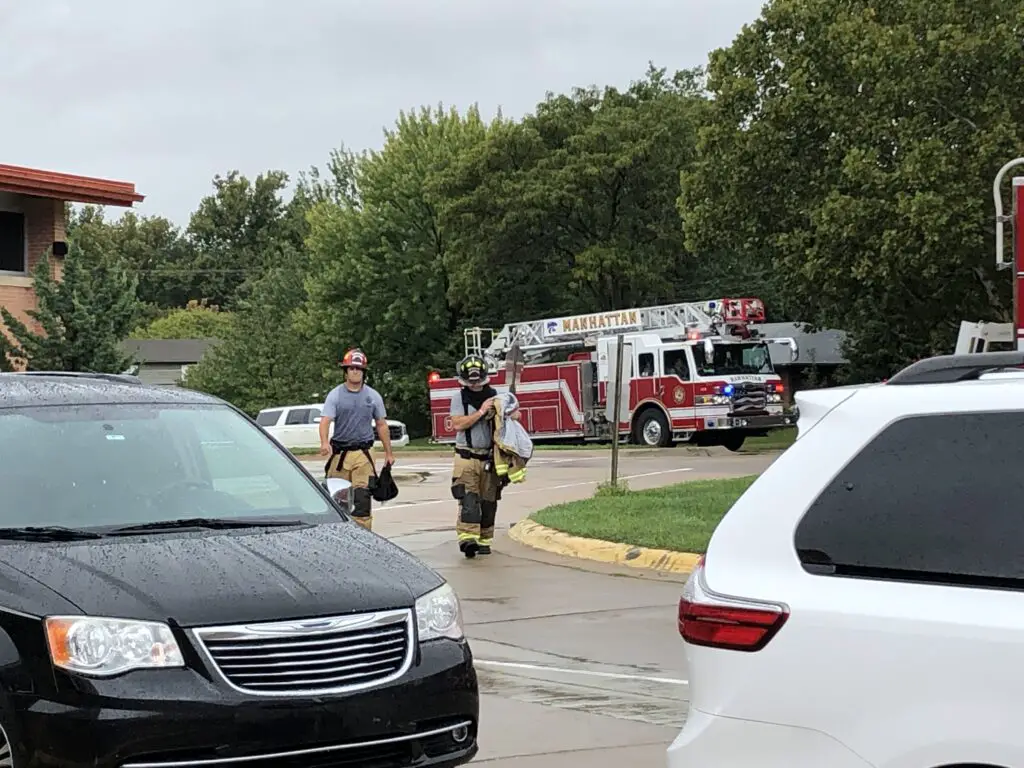 Marlatt Elementary was evacuated for a short time Friday after a fire alarm and sprinklers were activated in the building's cafeteria and kitchen.
According to the Manhattan Fire Department, a sprinkler head activated from an oven being opened which activated a heat sensor in the kitchen. There was no fire reported. Fire officials cleared the building and students were evacuated for about 30 minutes before returning to class a short time before 1 p.m.
The school said via its Facebook page it was bringing food to classrooms for any students who missed lunch.
At the same time firefighters also responded to a malfunctioning fire alarm at Manhattan High West Campus. It's not clear what caused the malfunction there.