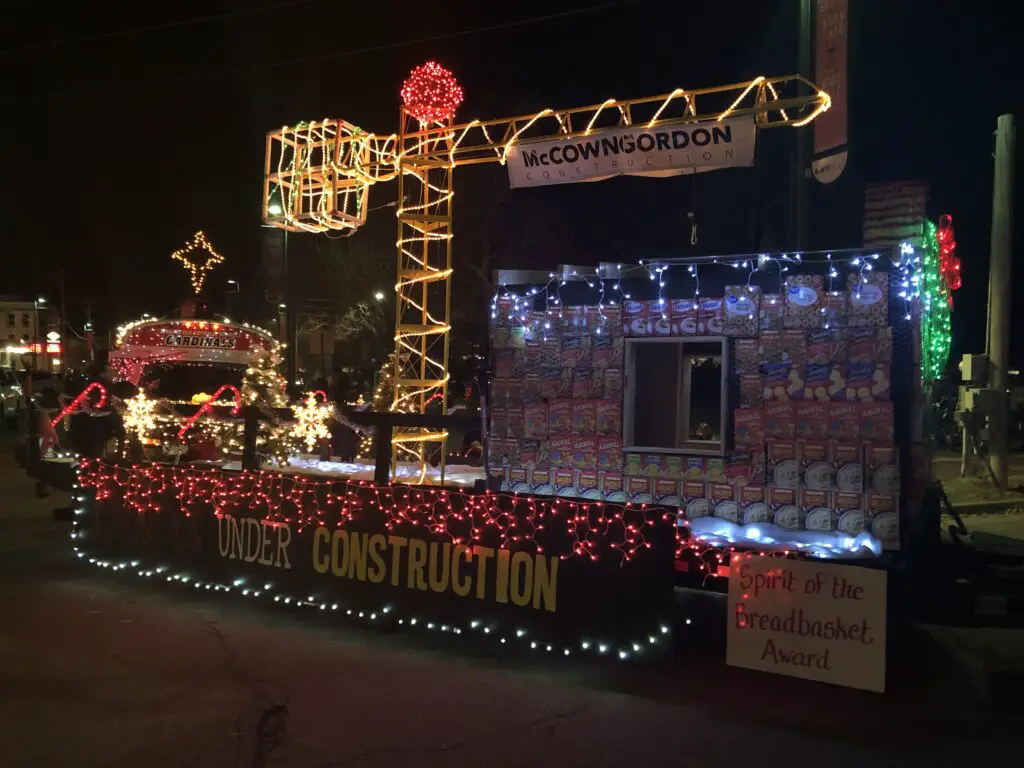 The tradition of lighting up Manhattan continued again Friday evening as the Mayor's Spirit of the Holidays Lighted Parade brought thousands out for a little Christmas cheer.
That is the sound of the Kansas State University Marching Band as they marched down Moro Street.
Starting at Manhattan Town Center, the parade sparkled down Poyntz Avenue, through Aggieville, ultimately ending in Triangle Park where the newly planted mayor's Christmas tree was lit.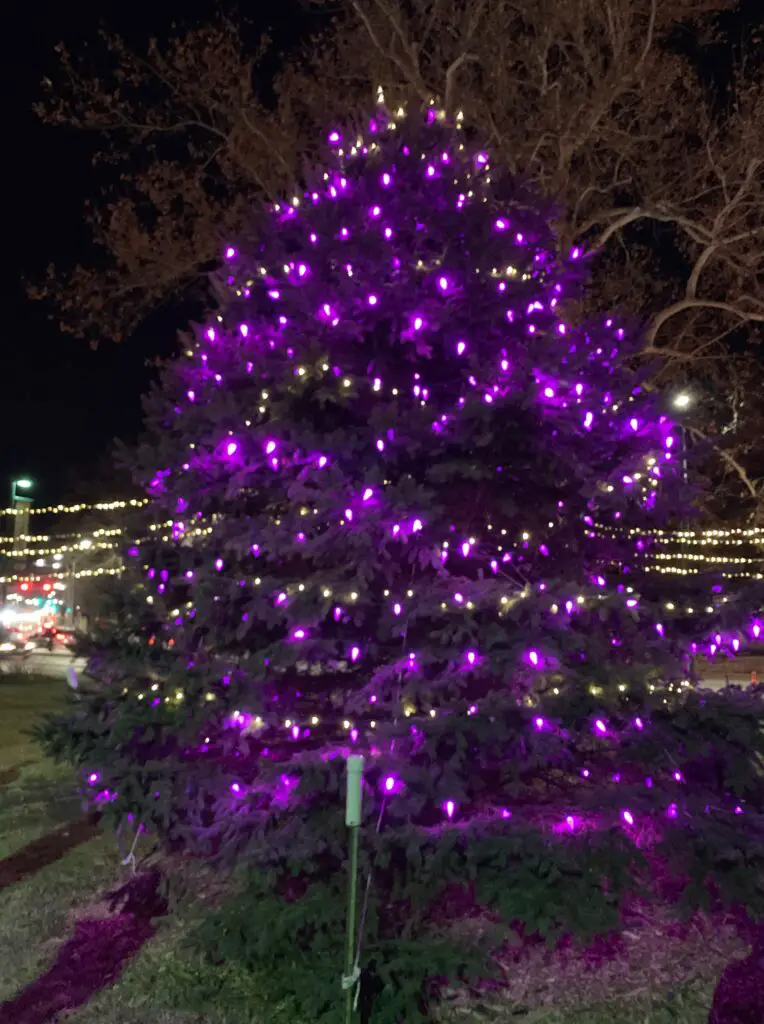 The annual parade is also an opportunity to stock the Flint Hills Breadbasket.
"This is the 38th food drive fundraiser that Manhattan has sponsored. It's also the 18th parade, So this is a great tradition and I think it will stand for a long time to come," Mayor Mike Dodson told the gathering at Triangle Park Friday.
Photos by Brandon Peoples/KMAN
The city partners with a number of organizations including the Downtown Manhattan Association, the Aggieville Business Association, Manhattan Parks & Recreation and others. Santa Claus himself also made an appearance after a long trek from the North Pole. Mayor Dodson noted it's also a time for reflection and prayer.
"It's important for us to remember family and also to remember that there are many people who are less fortunate than we are," Dodson said.
Photos by Brandon Peoples/KMAN
The parade featured a record 67 entries. Among them, were the six award winners:
* Mayor's trophy – General's Mounted Color Guard from Fort Riley
* Best use of lights – Flint Hills Discovery Center
* Spirit of the Breadbasket award – McCown Gordon
* Best youth entry – Manhattan Catholic Schools
* Best foot entry – Manhattan High Hispanic Club
* Best bicycle entry – Keith Stewart, High Wheel Bikes
The tree-lighting ceremony also featured holiday music from the Manhattan High School Chamber Choir.
Photos by Brandon Peoples and Derek Simmons/KMAN