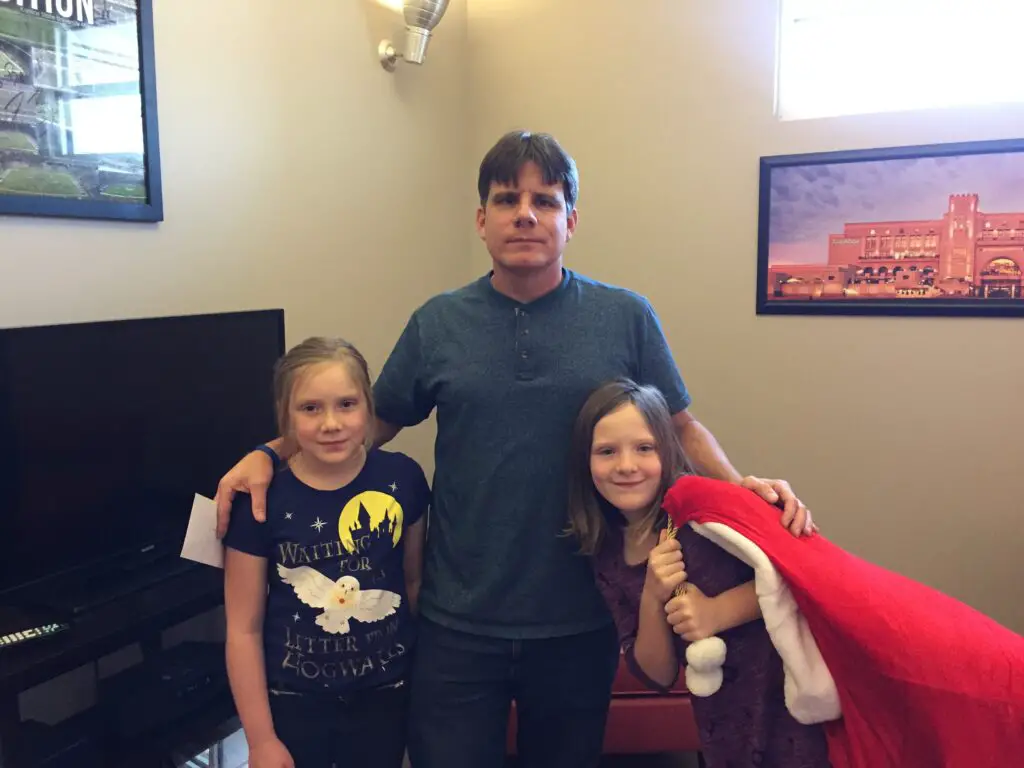 The first G. Thomas Jewelers – Godfrey's Tactical Supply Jingle Bell Rock has been located.
Brian Tesene, along with daughters Emma and Lauren of Manhattan were the lucky winners. Brian says the clue he heard Friday morning led him straight to the rock.
"It was in Washington Marlatt Park, in the picnic area," Tesene said.
It's not the first time Brian's been the lucky winner. He also won in 2012 and more recently in 2017. He says the thrill of the hunt is something he looks forward to every year.
"It's two dead weeks that I can't focus," he said.
Brian typically takes his daughters with him hunting on the weekends but once he found the rock, he decided to pull them out of school to share in the special moment with them. They're not sure how they'll spend their winnings.
"I like the prizes, but mostly I like the hunt. It's just a lot of fun," he said.
Brian also has advice for other Jingle Bell Rock hunters.
"Get out and look. You can't do it from your car or computer," he said.
Clues for the second rock will begin Monday on KMAN and the Manhattan Broadcasting stations.