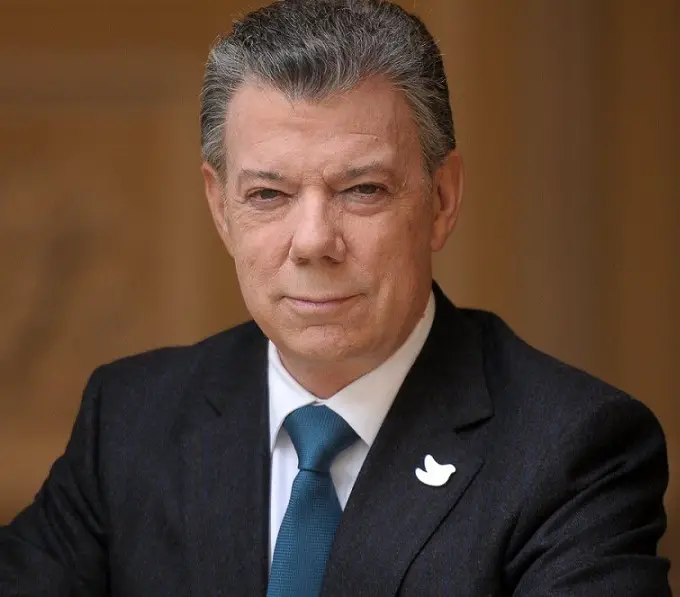 The first Landon Lecture of 2020 is taking place next week.
Former-two term Colombian president and Nobel Peace Prize winner Juan Manuel Santos will deliver the lecture Tuesday in Forum Hall at the K-State Student Union. The lecture is entitled "From hawk to dove."
Santos was president of the South American country from 2010 to 2018 and he's credited with ushering in a new era of prosperity, peace, equity and education throughout the country. In 2016, he was awarded the Nobel Peace Prize for bringing an end to Colombia's 50-year-long civil war. He's twice been named to TIME Magazine's "100 Most Influential People" and was the recipient of the World Economic Forum's Global Statesman Award.
His speech will reflect on his transition from hawk to dove, expanding on his philosophy that "Sometimes you need to wage war to make peace." He says the only real victory he saw as president was peace.
The lecture is free and open to the public. Doors open Tuesday (2/4) at 9:30 a.m. with the lecture to begin at 10 a.m.