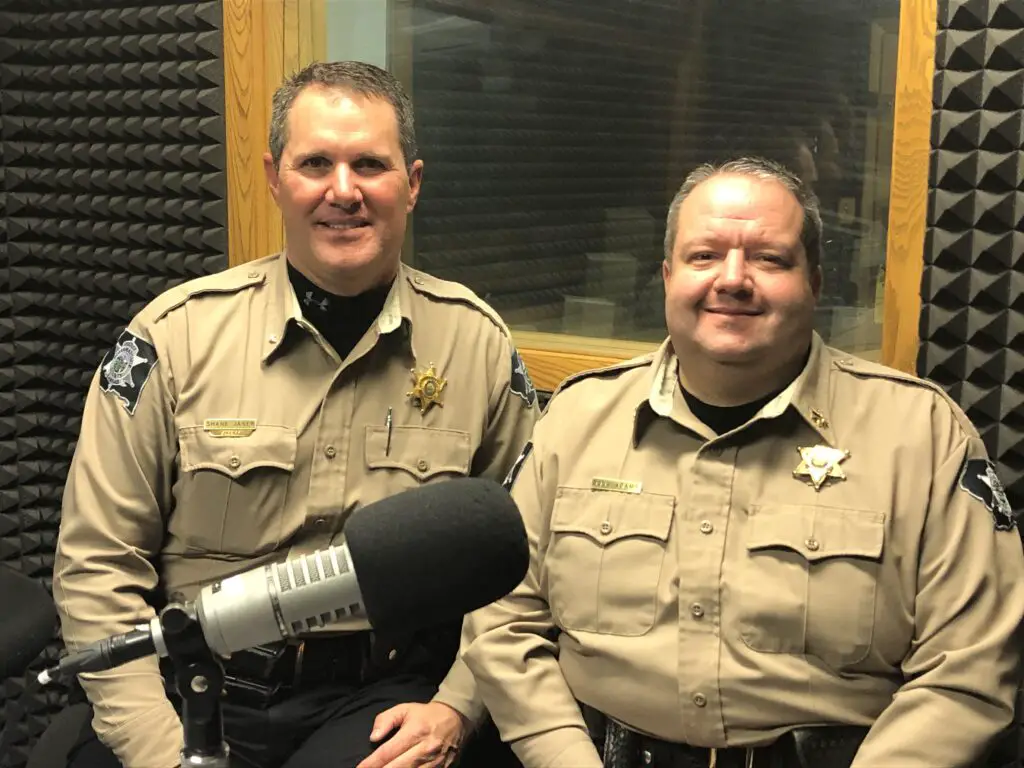 Some changes are on the horizon for outreach efforts for the Pottawatomie County Sheriff's Office.
Shane Jager was promoted in November by the Pottawatomie County Republican Party from Undersheriff to Sheriff, replacing Greg Riat who resigned to take a position on the county commission. Jager is serving the remainder of the term and has filed for re-election as Sheriff in 2020.
Jager has worked with the department since 1993, spending 15 years as the Undersheriff before his promotion. One of his top priorities since taking over has been improving how the department communicates its efforts to the public.
"Right now we're working on a Facebook page for the Sheriff's Office. We have a website as well. So that's one of the options we're working on," Jager said.
In addition, the department is also close to opening its new Green Valley substation.
"EMS will man that 24/7. We will not, but it is an option that we have to bring people in, talk with them. If there is a patrol car out front, I encourage the public to come in and talk with the deputy and learn who they are," Jager said.
Undersheriff Doug Adams says they're working on a system within the substation to help people report incidents to a dispatcher.
"If somebody needs to report something and they stop by the substation, they can connect with our dispatchers from outside the building and we can have a deputy en route if there's not one there already," Adams said.
The department will complete a walk through at the new substation on Jan. 17 and it is expected to open shortly thereafter.
Jager says part of improving communication with the public is encouraging those in rural areas to report crime in an area where it's typically under-reported.
"If we get everybody reporting it, we can show a trend or an area where those crimes may have been occurring," he said.
Undersheriff Adams has been with the department since 2001 and spent the past 18 years as a deputy before being promoted to his current role in late November.
Car vs. deer crashes up
Car vs. deer accidents have been on the rise the last two years in Pottawatomie County.
Undersheriff Adams says they saw roughly 100 crashes in 2019 involving deer compared to 67 the year before. While there's not much that can be done to avoid deer, Adams says being extra cautious in the early morning and late night hours is key. He also provided some safety tips for what you should do if you're in a crash involving a deer.
"Getting the vehicle off the roadway if possible, contacting law enforcement wherever you may be and then call your insurance company. Please call us first so we can get officers in route and stay in your vehicle because that's sometimes where we see people get hit by another vehicle because they didn't see the person," Adams said.
Being weather aware is also important this time of year to avoid any weather-related crashes. In terms of winter weather, the department like many others institutes walk-in accident reporting when conditions deteriorate.