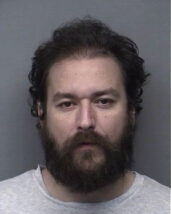 The suspect accused in an October 7 motor vehicle theft has entered a plea deal with prosecutors.
Court records show 35-year-old Brewster Lee Jones entered guilty pleas to one count of motor vehicle burglary and one count of theft at an arraignment hearing Dec. 30. The vehicle involved in the incident was carrying numerous K-State Collegian newspapers that were being distributed across campus. The newspaper reported an estimated loss of $500 for the printing and distribution costs in addition to the monies it had to refund its advertisers.
Jones will be sentenced at a 2:30 p.m. hearing Feb. 24.