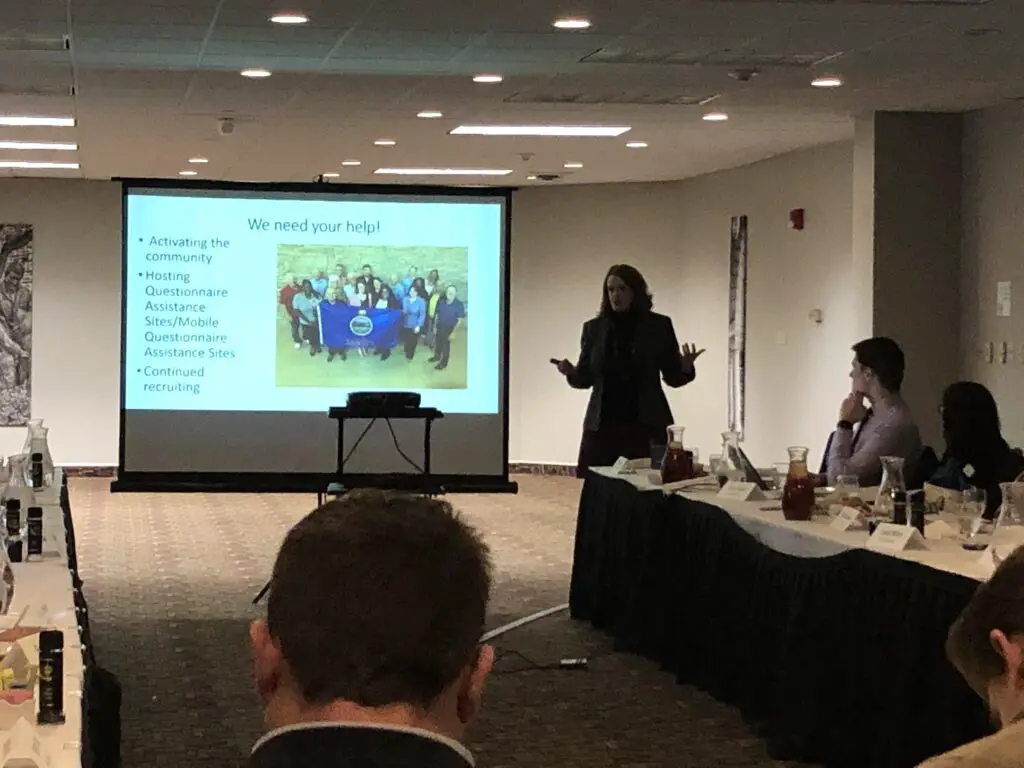 A gathering of local government officials were briefed Monday on the importance of the 2020 census to the region.
U.S. Census Program Supervisor for Kansas and Oklahoma Emily Kelley spoke at the Intergovernmental Luncheon about their push to get information out to military families, in particular to fill out the census survey for where they are physically living as of April 1.
Since the Census only occurs every 10 years, much of the area's federal programming dollars are allocated off of the count. Kelley says K-State students also need to be counted here in Manhattan.
1304-Kelley college students
The Census Bureau will send out mailers beginning the week of March 12 to all community members, though she says it's becoming increasingly more difficult to reach college students.
Those mailers are not the actual survey, but rather instructions on how to fill out the Census form. That information is kept confidential, which is a common misconception and why so many people opt out of being counted.
As for jobs with the Census Bureau, Kelley says they have jobs in every county in the United States. Census takers are paid $15 per hour in Kansas. Manhattan has a particular need with individuals who speak more than one language.
Because college students are an important demographic for the Census to count and because they are so difficult to reach, Kelley says they will be aggressive in attempts to get every college student counted before the end of the school year.
The Census counting begins on April 1. For more information on how to participate, visit 2020Census.gov.