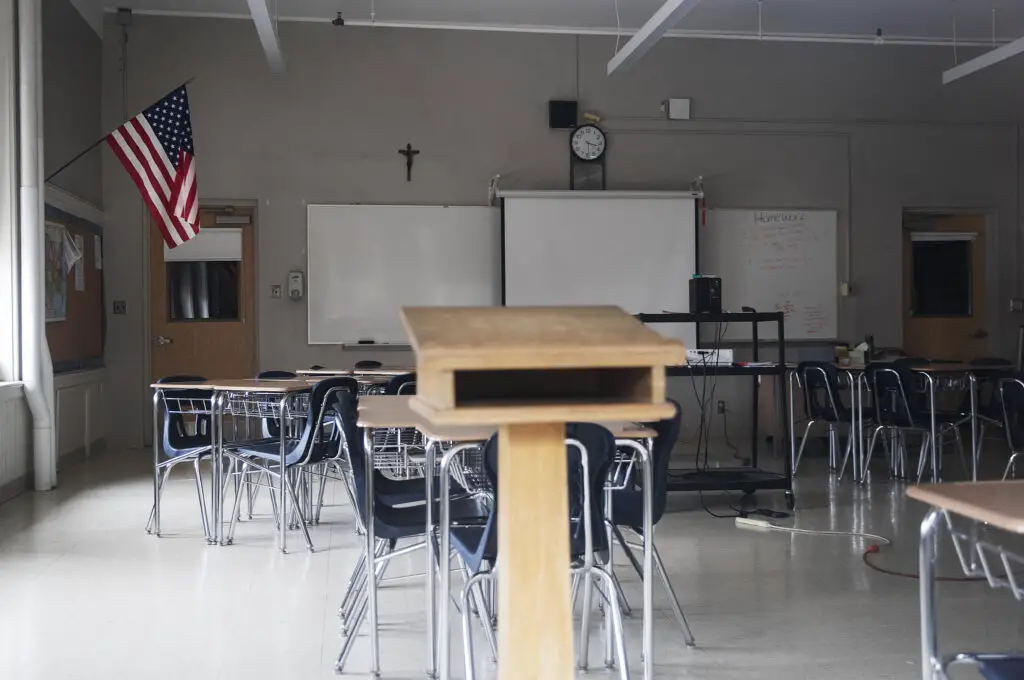 With school out in the traditional sense for the duration of the academic year, it's only fair that employees would worry about what that means for their own bottom lines.
As part of her executive order to close K-12 schools Tuesday in favor of an online learning component, Gov. Laura Kelly promised all hourly and salaried staff would continue to receive paychecks. Kansas schools have already received its allotted state tax dollars for employee personnel.
While specifics aren't clear yet how that will happen, USD 383 Assistant Superintendent Eric Reid, during an appearance on In Focus ahead of Wednesday's school board meeting said if the state can continue to fund the schools at the level where they're supposed to be under law, the district should be able to take care of classified staff.
"It's just so difficult for them to go without pay for an extended period of time and for them to be there when we come back. So I think that's essential we take care of that," he said.
Health insurance also continues for employees receiving paychecks. Board member Brandy Santos says families will have to exercise some patience, as difficult as that may seem.
"I think every family is going to have to figure out what's best for them. At the same time the school administration is really working hard. I think we've got to take a deep breath and try our best to navigate through this," she said.
Included under that umbrella of classified staff are all transportation services employees, who with the help of the USD 383 Child Nutrition Department and Director Stephanie Smith, are ensuring meals continue to be bused out to the most vulnerable students in the community.
"Some areas qualify for us to be able to do this. Not all areas do. We're trying to broaden that as much as we possibly can," he said.
Sack lunches and breakfasts are being distributed to Redbud Estates, Colonial Gardens and the Riverchase mobile home parks while kids are no longer in the physical school setting.
This is in addition to curbside to-go meals being available at Bluemont, Lee, Northview, Ogden, Theodore Roosevelt and Woodrow Wilson Elementary Schools. Reid says over 900 meals were served Tuesday in the district. Those meals are available to anyone 1-18 from 11:30 a.m. to 12:30 p.m. weekdays.
While school is closed to in-person learning, the district like all others in the state are crafting plans to deliver an educational alternative to all students remotely.
"Education won't stop. We might have a little hiatus to figure out a plan and what to move forward. It's not all stopping but it sure is going to change. What that looks like I'm not exactly sure," Reid said.
As for graduation, Reid says they aren't necessarily nixing the idea of a ceremony altogether and he remains hopeful it can still occur, even if it's not on it's regularly scheduled date.
"We don't want to overreact but we also don't want to under-react. Right now, graduation is still on the calendar, could it change? Absolutely. It really depends on our health experts and what they tell us about how many people can gather," Reid said.
Santos says right now would be a great opportunity for community members to lift up the class of 2020 and give them a shout out.
"They left school before spring break not realizing this was going to happen. It is unique and it's not a situation any of us want to be in," she said.
MHS graduation is tentatively set for May 10 which would be right on the edge of the eight week CDC ban on public gatherings of 50 or more.