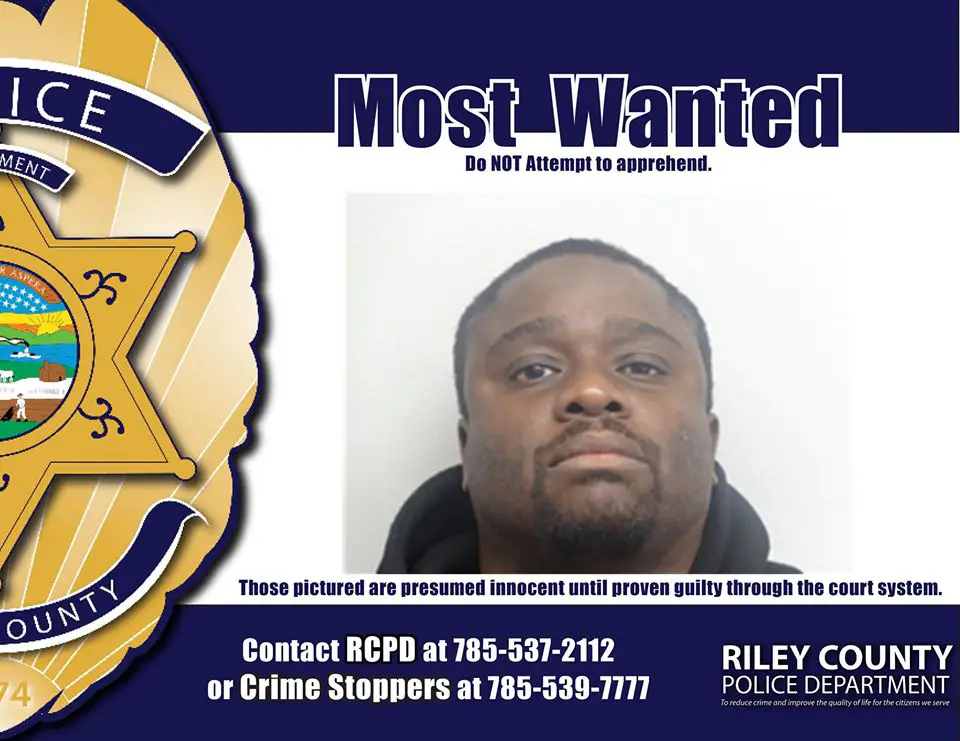 Riley County Police have arrested a Kansas City, Kansas man who previously was on the department's Most Wanted List.
According to Tuesday's arrest report, 35-year-old Montell Warren Jones Jr. was jailed Monday on a warrant for aggravated domestic battery, criminal trespass, aggravated intimidation of a witness and criminal threat. RCPD's media incident report lists a complaint of criminal threat occurring March 24 at 3520 Hudson Circle. The complaint corresponds to Jones' case number. Further details are pending from RCPD.
Jones also has a warrant from the Kansas Department of Corrections. Online records show Jones has active convictions out of Wyandotte County for rape involving a minor, aggravated battery and drug possession. He was listed as an absconder on March 27.
Jones remains jailed in Riley County on a $55,000 bond.