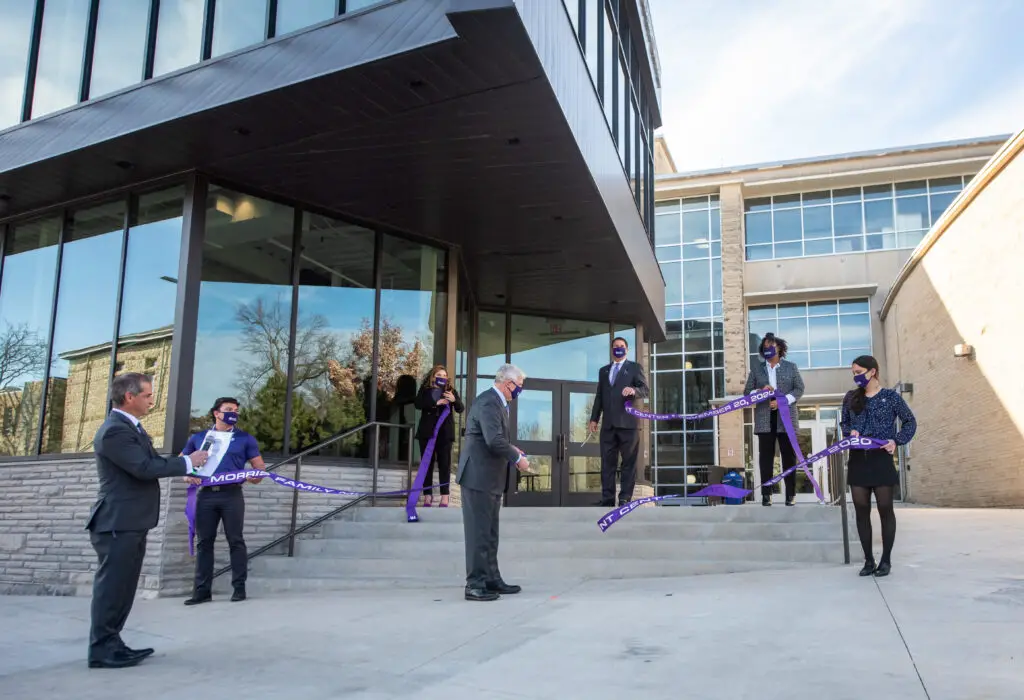 A new campus building will bridge cultures for years to come at Kansas State University.
A virtual ribbon cutting was held Friday to officially unveil the completion of the $6.4 million Morris Family Multicultural Student Center. Among the attendees was K-State President Richard Myers.
"To all of our students, I would say this space is for you. May it be an inclusive space where you are empowered to find your voice as well as academic success. That's all wrapped into this structure," he said.
Lead donor Jim Bob Morris, a K-State alum says the center is a hub for all students for intercultural learning and cultural enrichment and just one of two such facilities within Big XII schools.
"There are some major inequalities out there where people have to jump over major hurdles," he said. "We want to bring those hurdles down and help those people be successful by building a bridge between their hopes and desires and their reality, which they can then choose to cross over."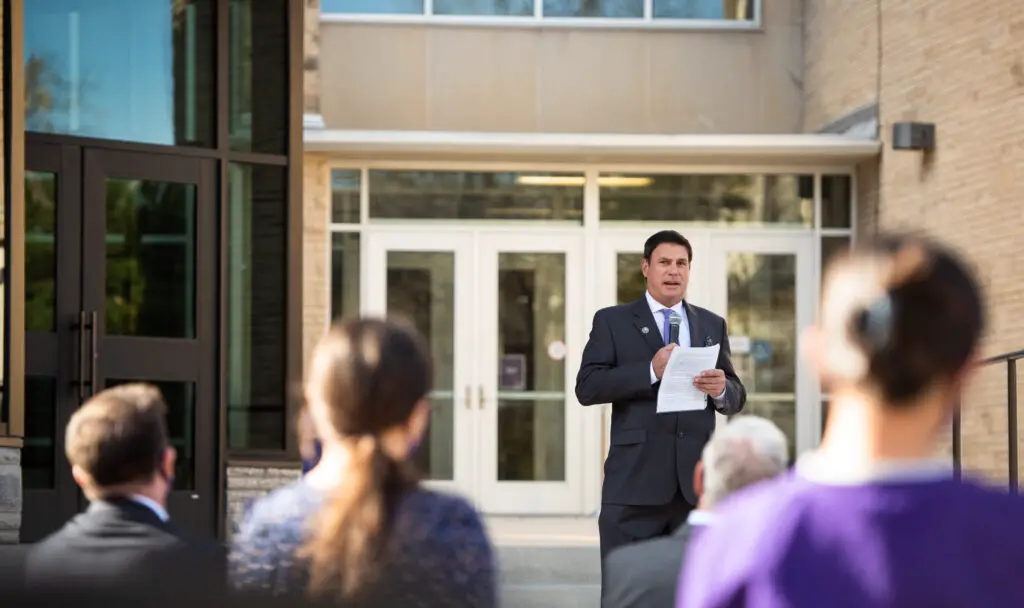 The nearly 13,000 square foot building immediately east of the student union is entirely privately funded in partnership with the K-State Foundation. It is home to more than 40 multicultural student organizations. Included in that space is a community kitchen, which will serve a number of roles for the organizations going forward.
"We are proud and grateful to have a place we can call our own. The center will allow for all students to hold many events on a larger scale. Most notably, our food festival the Taste of Asia, We are excited to reach a broader audience and to bring more people together for a unique cultural experience through Asian cuisine," she said.
Among the organizations that will call it home is the Hispanic American Leadership Organization, also known as HALO. President Natalia Rodriguez spoke at Friday's ceremony.
"The building will provide a centralized space for us to meet and host our events. For Latinx and the Hispanic community the space provides us with the opportunity to showcase and highlight our culture during Spanish heritage month, especially being able to have a kitchen to prepare some delicious dishes, as that is a great part of who we are," Rodriguez said.
The completion represents several years of hard work by student leaders recognizing a need for shared space to host events and bridge K-State's various cultures of students. Cara Bruce is the president of K-State's Black Student Union.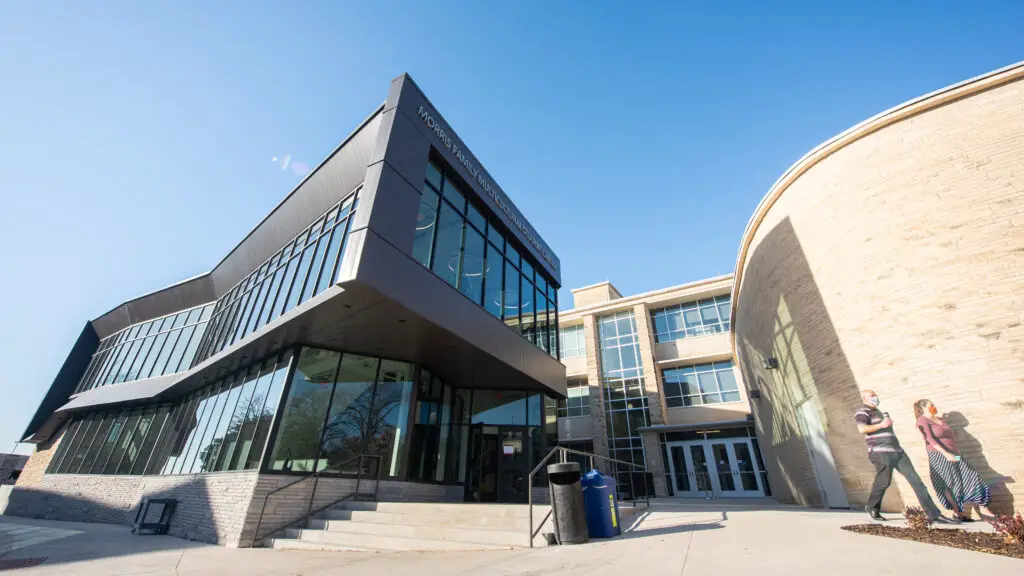 "To finally have a building to showcase the greatness that exudes from us, is a very big win. The center will be utilized for the expansion and awareness of black culture, the celebration of freedom and freeflowing creativity but the work does not stop here. In fact, it only begins here. So let us march on until victory is won," she said.
The center is 100 percent privately funded through a partnership with the K-State Foundation. It is scheduled to open to students in the spring semester.