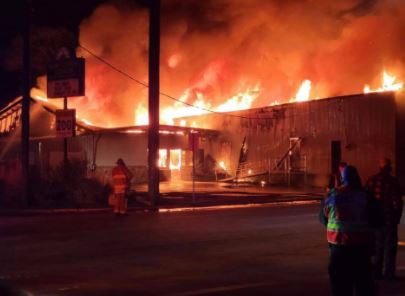 A Clay Center meat processing plant is a total loss after a fire late Tuesday night.
Fire crews responded to the Clay Center Locker Plant near Hwy 15 around 11:30 p.m. According to WIBW-TV, an explosion was reported after firefighters had been on scene for a half hour, which blew out the front windows, with debris landing on the highway.
Highway 15 was closed for several hours overnight as a result.
A cause of the fire has not been determined. This is a developing story.