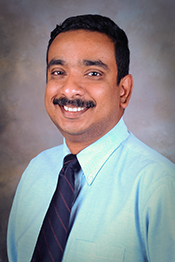 An associate professor in Kansas State University's Department of Electrical Engineering alleges in a federal lawsuit that he was discriminated against due to a disability.
Sanjoy Das, of Manhattan, filed the suit Friday in federal court. Das, who lives with Attention Deficit Hyperactivity Disorder (ADHD), claims in court documents that he requested reasonable work accommodations as allowed under the Americans with Disabilities Act, but was denied.
Das claims he incurred work-related stress and a new anxiety disorder because of the denial of accommodations and was retaliated against for complaining about such discrimination.
According to the suit, a department head granted at least one request for accommodation, which involved setting reminders of upcoming meetings but that was done only occasionally.
Das is seeking more than $75,000 in diminished earnings.
The lawsuit lists K-State, the Board of Regents and the state of Kansas as defendants.