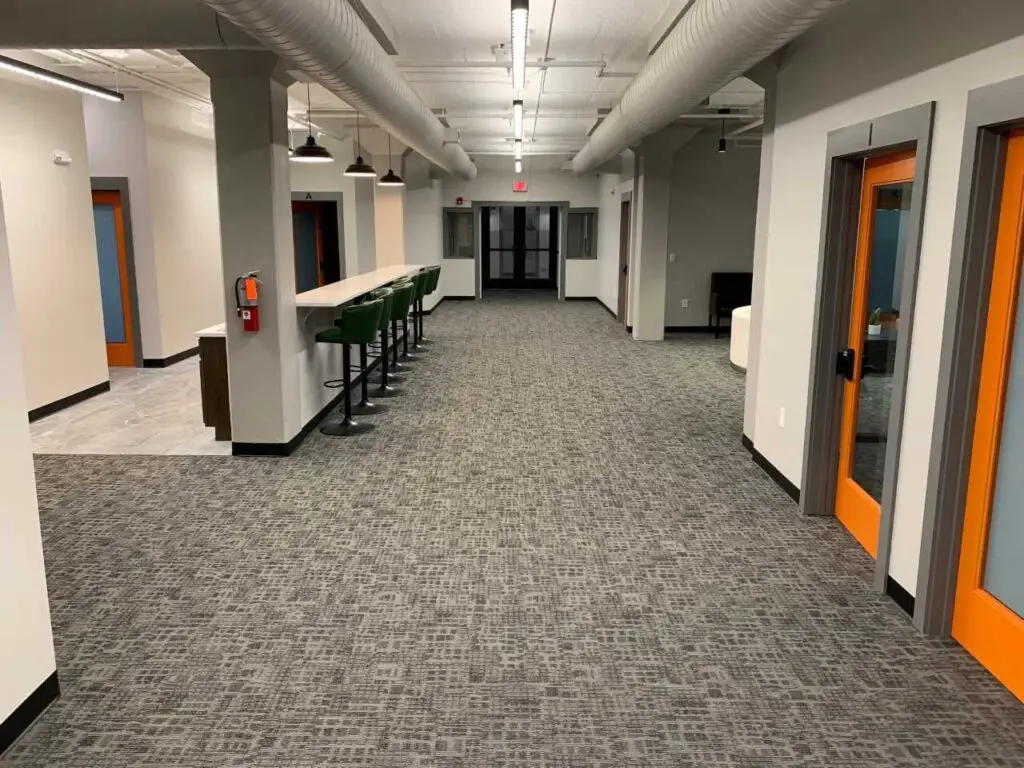 Renovations at the 104-year-old Community House in Manhattan are now finalized, bringing new life to the historic downtown facility.
The building, which has been partially occupied since the early summer now is 93 percent occupied. Mayor Wynn Butler says the developer, Ben Burton of Switchgrass Development, has done a nice job of keeping the building's historic integrity with modernized space for mixed use purposes.
0818-Wynn Community House 1
The city sold the property for $1 in 2019 to Burton and his partners who promised to maintain the building's historic integrity. The developer spent over $3 million investing in the property which not only includes 10 office spaces, but also a larger open space where the gym space once was.
0818-Wynn Community House 2
Built in 1917 by Rotarians in Kansas, Missouri and Oklahoma as a refuge for soldiers during World War I and II, the Community House has been on the National and State historic registries since 2006, but was in disrepair for many years.