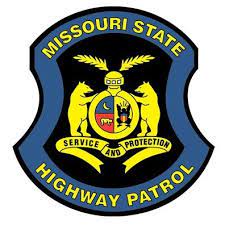 A Junction City man and three others were killed Monday in a head on crash near Garden City, Missouri, about an hour southeast of Kansas City.
The Missouri State Highway Patrol reported a semi truck driven by Everett Ashley of Lowry City, Missouri lost control in the southbound lanes of MO Hwy 7 at Route Z. The semi traveled into an embankment and into the northbound lanes of the highway. It then struck a northbound SUV driven by 61-year-old Stephen Bennett, of Junction City head-on. Bennett was transported to a local hospital, where he later died.
Ashley and two passengers in Bennett's SUV died at the scene. Ashley was not wearing a seat belt according to the Missouri patrol's crash report.
The passengers were identified as 68-year-old Gerald Dittman of Hope, Kansas and 71-year old Jean Pariseau of Herington, Kansas.
A third passenger in the SUV, 29-year-old Dakota Engel, of Junction City, is hospitalized with serious injuries.