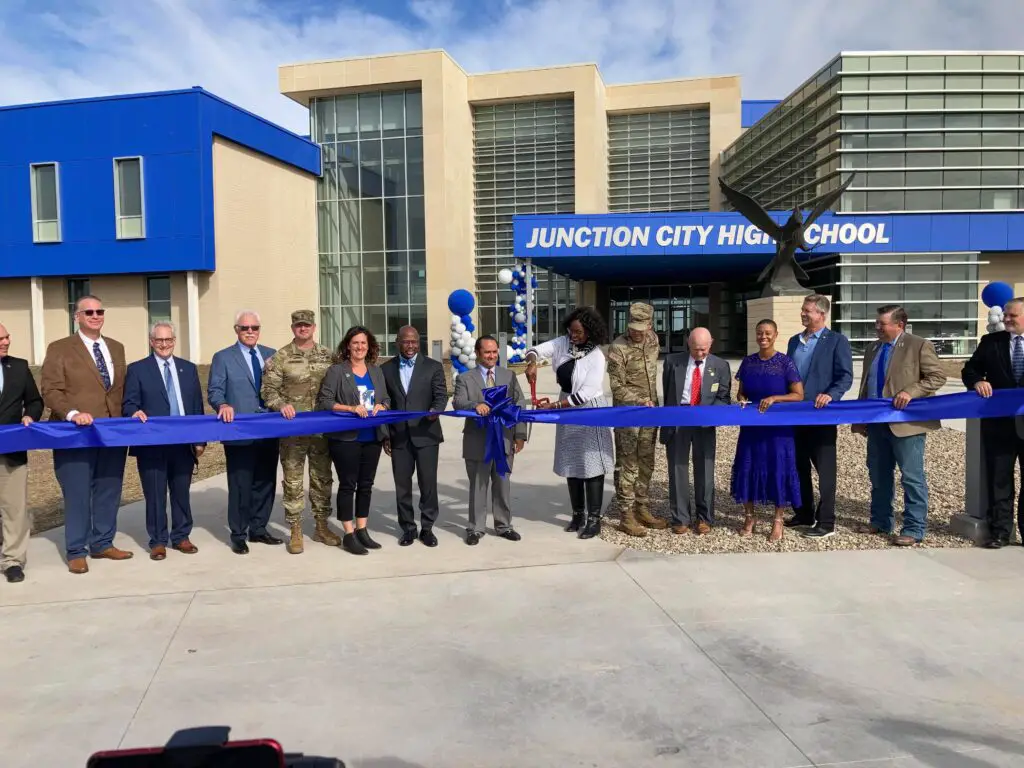 Members of the public got the chance to see the impressive new Junction City High School Saturday.
Geary County Schools USD 475 hosted a ribbon cutting and dedication ceremony for the 437,000 square foot facility. Principal Merrier Jackson says it's the largest public school building in the state of Kansas, and by her estimation, the third largest school building in the nation.
Superintendent Dr. Reginald Eggleston expects the school will have a tremendous impact on the school district's relationship with Fort Riley and the First Infantry Division's ability to bring soldiers to the region.
The new facility has garnered national attention for its design and academic structure that supports four academies, 14 professional and vocational career pathways and is expected to be a draw for industry and economic development.
Eggleston calls it an investment in the future of the Flint Hills region.
This slideshow requires JavaScript.
Jackson says the district has found a way to blend in traditional learning and provide children with hands-on opportunities that will lead to the career pathway of their choice.
Saturday's ceremony included a wide range of speakers. USD 475 Board President Dr. Anwar Khoury spoke at the dedication ceremony.
State Senator Tom Hawk says the unique design of the school is based on success for every student, with four unique academies and 15 vocational and career pathways.
U.S. Sen. Roger Marshall praised the facility for its ability to prepare tomorrow's industry leaders.
The bond debt exposure to taxpayers for the project is approximately $105 million, with the district holding $65 million in an escrow account to pay down the bond debt