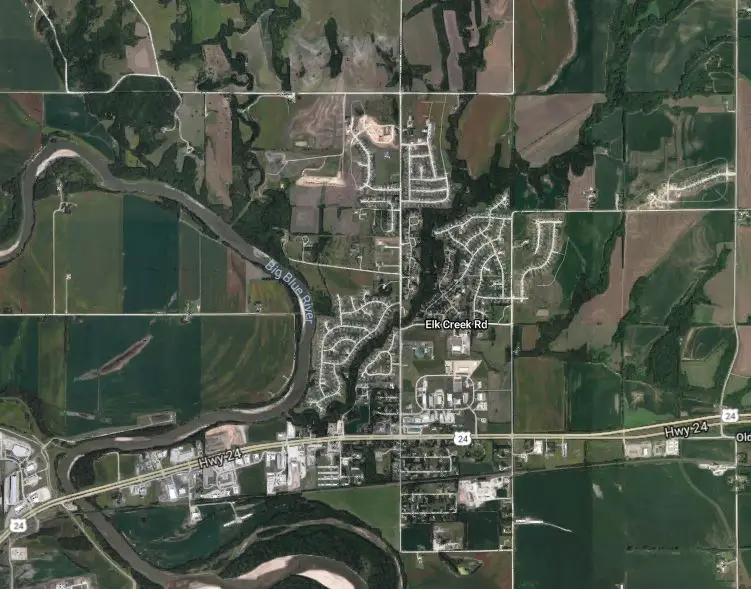 The City of Manhattan is planning to announce the results of its annexation plan for the Blue Township area sometime in January.
The area is of particular interest to the city in its comprehensive plan, which identifies it as a key area for growth in the future. Manhattan City Manager Ron Fehr spoke about it during KMAN's In Focus on Dec. 21.
Pottawatomie County Commissioner Dee McKee, who lives in Blue Township, says the underlying challenge with annexation, lies with inter-agency agreements, including law enforcement and fire.
Residents in that area have submitted two petitions for governance in the past, both which have failed. The most recent came in March when petitioners submitted a plan to incorporate the area into the City of Green Valley. McKee says another consideration gaining steam among residents has been the possibility of having five Pottawatomie County commissioners instead of three.
The Kansas Open Meetings Act prevents two of the three commissioners from meeting in private to discuss county business. If expansion were approved, two commissioners could potentially meet privately outside of the open meeting.
Adding two seats on the Pottawatomie County commission would require a vote of the county residents.
There are a handful of Kansas counties that have five county commissioners instead of three, including Barton, Marion and Saline counties. Reno County approved expansion this year and will add two seats to its commission in the November 2022 election.
Earlier this month the Manhattan City Commission approved a 3 percent increase for its water, sanitary sewer and stormwater rates, effective Jan. 1.
That same rate was also approved through a resolution Monday by the Pottawatomie County Commission, acting as the governing body for the Blue Township Sanitary Sewer District.