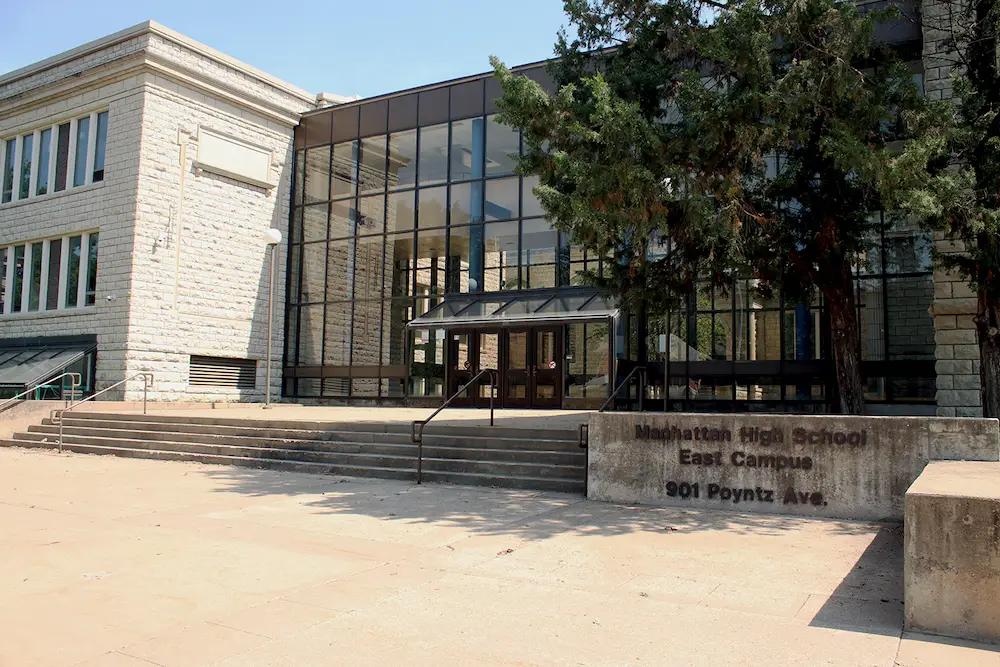 Starting next week, residents will have a chance to share their thoughts on potential future reuse of parts of the Manhattan High School East Campus building.
Thanks to a grant from Blue Cross and Blue Shield of Kansas, the Institute for Civil Discourse and Democracy (ICDD) at Kansas State is facilitiating community conversations for the Manhattan-Ogden School District regarding future plans. The building, at 901 Poyntz Ave., is being considered for a possible central location for the nonprofit Common Table, which provides free meals to those in need in the Manhattan area.
That's ICDD Director Dr. Timothy Shaffer, who explains the format of these upcoming facilitated conversations.
In-person and online meetings will take place in person Jan. 25 from 7 to 9 p.m. and online Jan. 29 from 10 a.m. to 1 p.m. Questions about the community need and how it could be envisioned will be done in small groups and documented and summarized for the second round of conversations planned in mid-February.