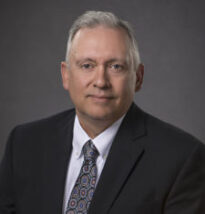 The superintendent at USD 323 Rock Creek Schools is departing the district at the end of the school year.
Kevin Logan was offered a contract last month to become superintendent at Hesston, in south-central Kansas. He'll begin his duties July 1.
"This area, this school district Rock Creek, in particular, is amazing. The community has felt like family, welcoming us in since day one in 2016," he said.
Hesston is familiar territory for Logan, who worked as a teacher there earlier in his career. He says the district is similar in size to Rock Creek.
"It's a little bit smaller. We're (Rock Creek) right around 1,250 pre-K to 12 this year. Hesston right now doesn't have pre-K, so they have about 850 students," he said.
As for who will succeed him at Rock Creek, Logan says the Board of Education has been accepting applications for the past two weeks and will close the application period this Friday.
"The board has a special meeting set up Sunday afternoon where they will go into executive session with Kansas Association of School Boards representation and look at the applicants and decide who they want to interview," he said.
Those interviews will occur sometime next week, according to Logan as the board moves quickly to get someone on board in time for the start of the new calendar year, which begins July 1. Two meet and greet sessions will be scheduled with the public once a new superintendent is selected.
Looking back on the past six years, Logan says it's hard to overlook the over $30 million bond project that saw construction of a new middle school on the Rock Creek High School campus. He's also proud of a new endowment launched in 2019 and the district's expanded preschool offering.
"There should be funds there forever for teacher grants and as that continues to grow, those grants will also grow. A couple years ago, being able to add the universal pre-K model to try to meet the state board goals of kindergarten readiness was huge. We've had an over 300 percent increase in the number of preschool aged kids we're able to serve," he said.
Logan's departure means that both Rock Creek and Wamego will welcome new superintendents in the fall. Current Lansing High School principal Rob McKim will begin duties as Wamego's new superintendent June 15.