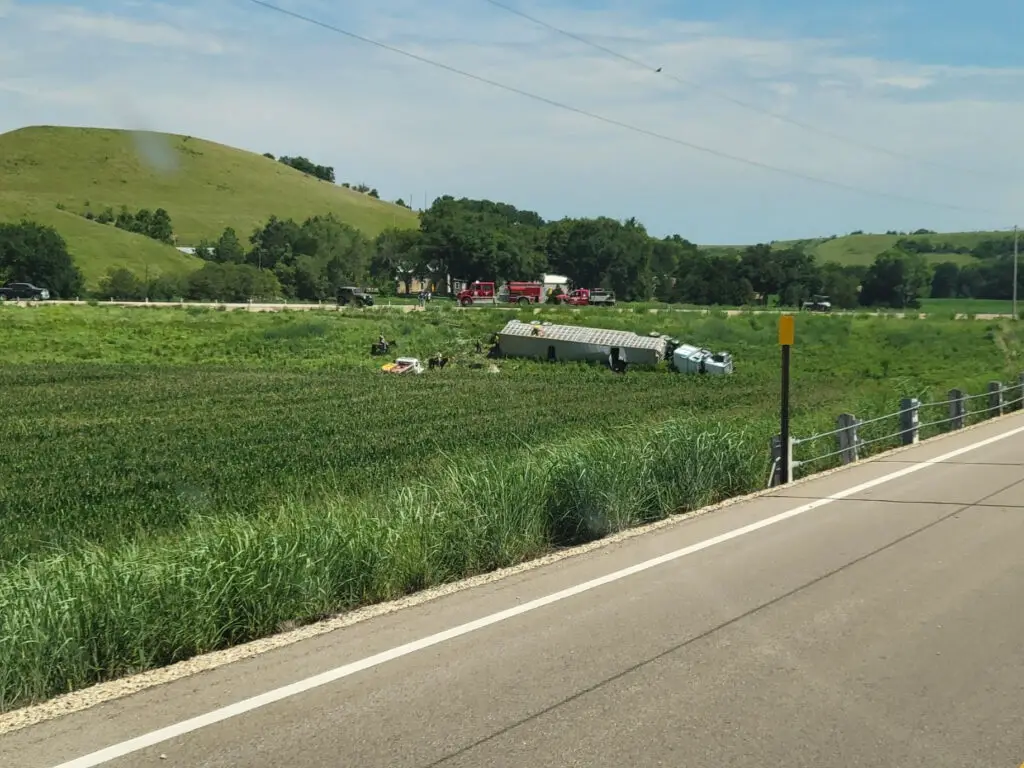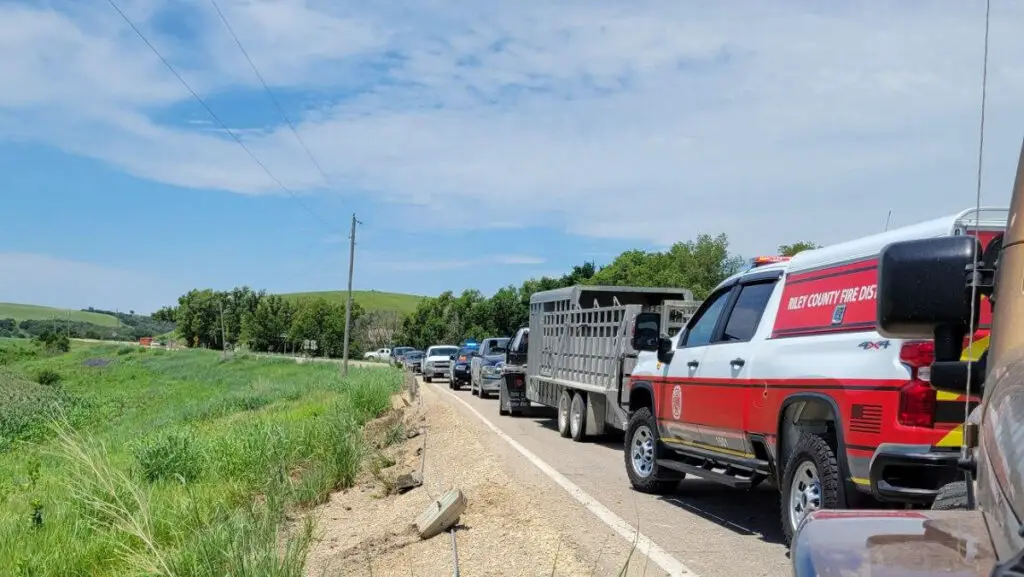 Authorities say nearly a dozen cattle died after a semi truck overturned Monday morning in northern Riley County.
The accident shut down traffic for about five hours while members of the Riley County Police Department, Riley County Fire District No. 1, Kansas Highway Patrol and other agencies assisted in extrication of the cattle. Deputy Riley County Fire Chief John Martens says there were 60 head of cattle in the trailer when it overturned. Officials had to use the jaws of life to get the cattle out. At least 10 cows were either killed or had to be put down, due to injuries.
The driver sustained only minor cuts and scrapes and was treated on scene.
The cause of the crash is unknown.