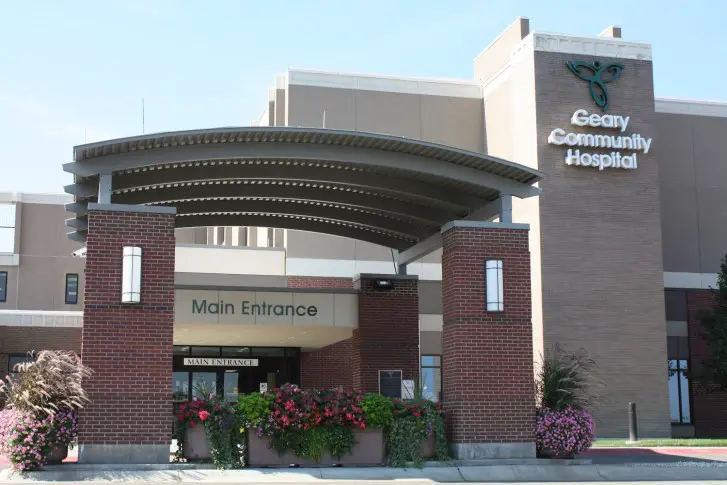 The Geary County Commission held a special meeting Friday to approve a contract with Stormont Vail Hospital which will assume control of the struggling Geary Community Hospital on January 1.
The hospital will become Stormont Vail – Flint Hills Campus. Under the contract, Stormont will manage the Geary Community Hospital and its rural health clinic through the end of this year. During that time period both sides will stabilize hospital and clinical operations, install an electronic medical record system and introduce and integrate the Stormont Vail culture and processes, according to a Friday news release.
Stormont says the investments over the next six months amount to approximately $7.5 million and will total nearly $20 million over the next five years.
Geary Community Hospital announced earlier this year it would close its ICU, due to financial challenges.
The company also has a multimillion dollar facility currently under construction in Manhattan, near the K-State campus.