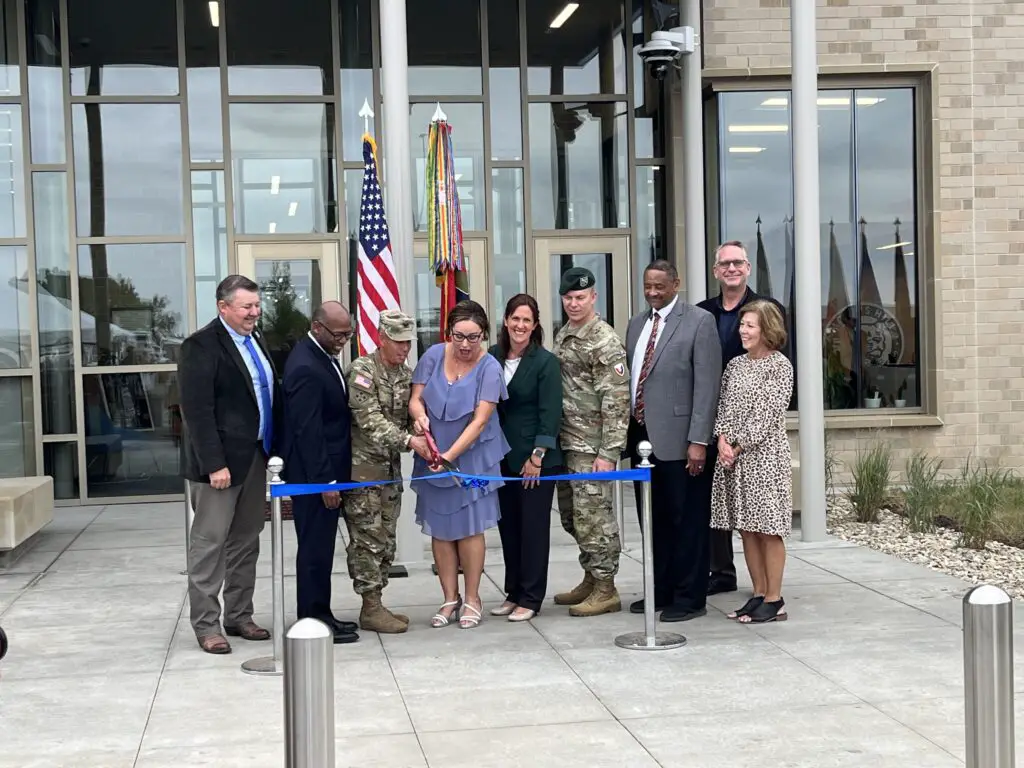 Geary County Schools USD 475 cut the ribbon Friday on its new state-of-the-art Morris Hill Elementary, located on Fort Riley.
The new school combines the former Jefferson and Morris Hill Elementary schools and will eventually accommodate 590 students and be 99,000 square feet. Principal Melisa Burgess, who had a hand in the school's design, says the new building has more space for teachers to conduct  collaborative learning.
The facility also includes a dedicated space for breakfast and lunch, replacing a combined space for meals and gym classes in the old building. It also includes storm shelters, designated flex labs for arts and sciences and separate car lanes for arrival and dismissal.
USD 475 Superintendent Dr. Reginald Eggleston says a second part of construction on the $37 million project will continue at Morris Hill to eventually make the building large enough to accommodate the higher capacity of students. Currently the enrollment is at around 280 students.
School board president Kristy Haden spoke Friday about the unique coming together of two former schools into the new building.
1st Infantry Division Deputy Commanding Officer Col. Terry Tillis spoke at Friday's ceremony about the state of school facilities on Fort Riley and in USD 475.
Dr. Eggleston says following the Morris Hill project, all of the district's facilities on post are now up-to-date.
Additional remarks were provided Friday by David Jones, Office of Local Defense Community Cooperation Project Manager and performances by the Junction City High School Junior ROTC and Morris Hill Elementary choir.
Friday's ceremony concluded with tours of the school. Photos can be found below.